Violet Grimes
Born in 1892, Violet Grimes at nine had gone as a boarder to Miss Clay's School in Clarendon Square, Leamington Spa where she was the youngest of thirty boarders. Violet's youth was cut short in her mid teens by the death of her mother and as the eldest of the five children, she had to keep house for her father, William Grimes. Grimes, well-to-do, privately educated at Bloxham School, farmed extensively at White Hall Farm, Long Itchington. His sons followed him to Bloxham. There was a governess for his younger daughters and a cook/general servant, but responsibility was placed early on Violet's young shoulders for the running the big house and the busy farming household. After the war Violet, who remained single and continued to keep house for her father at the farm.
   As a VAD, Violet's self reliance, her organisational abilities and her practical household skills would have been useful but we know nothing more about her work at the hospital. Records suggest that Violet is one of the nurses seen here in this rare picture of relaxation at the Grange – possibly fifth from the right.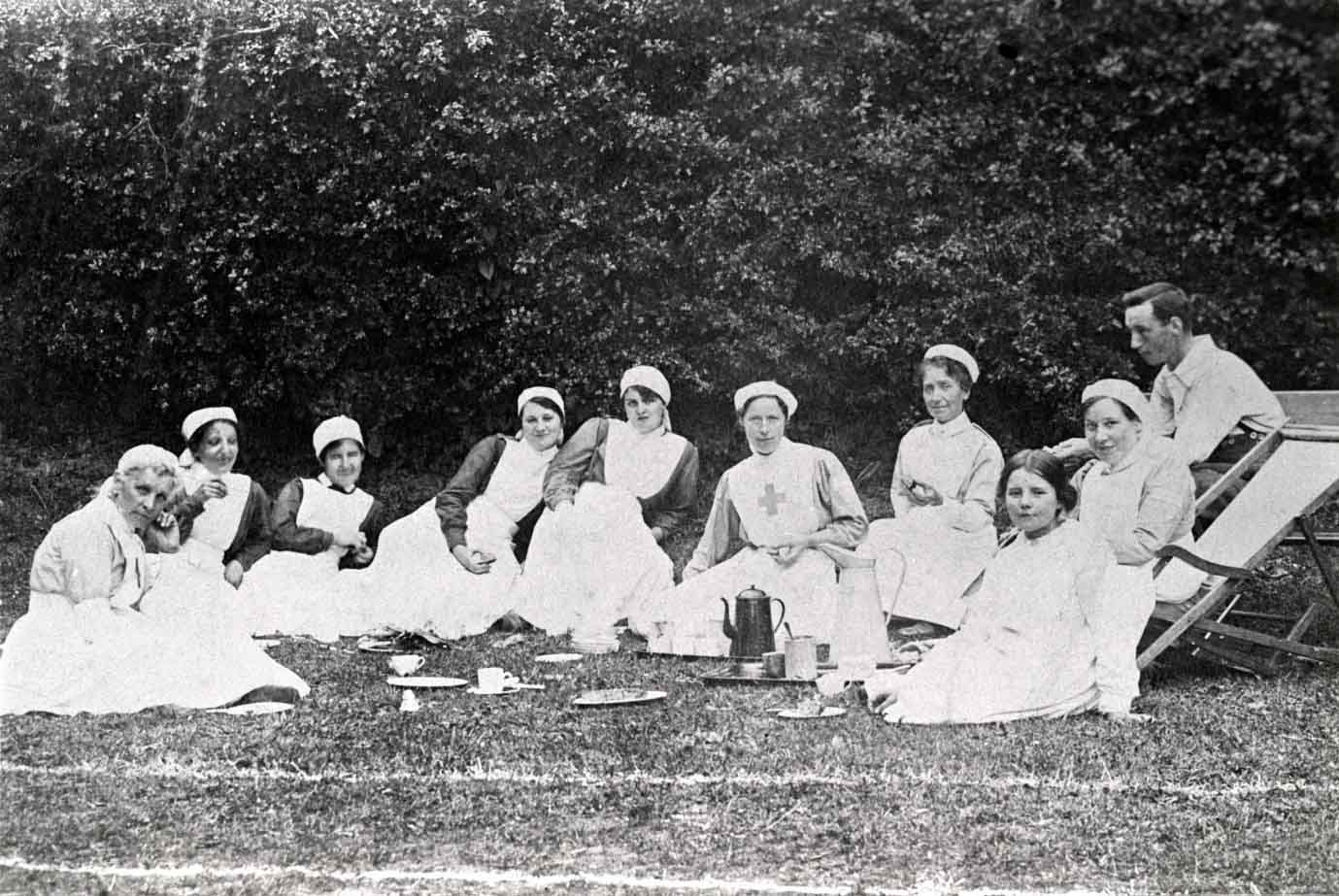 VAD nurses including Mrs Oldham left and Nancy Alsop fifth from left relax over tea and cake.