Mrs Moyna Gosden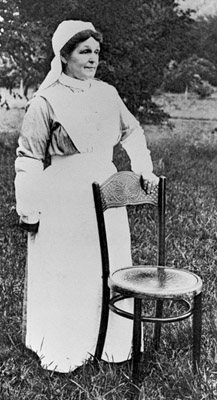 Mrs Moyna Idaline Cordelia Gosden was a widow of fifty two, with a daughter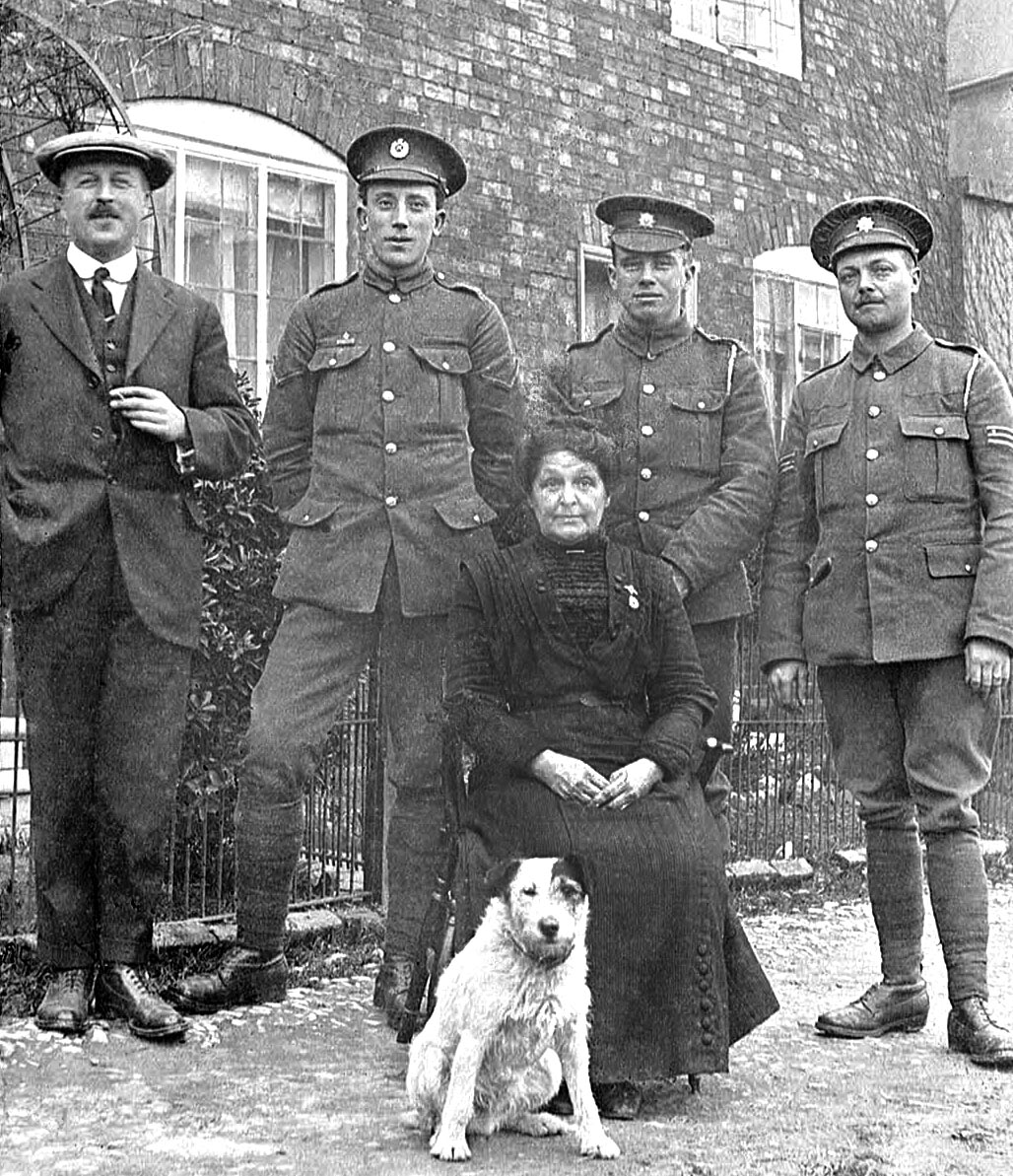 aged twenty three, when she trained as a VAD. The Gosdens came originally from Sussex. Moyna's late husband Frederick had been gardener at The Grange, the grand house at the top of the main street in Southam that was to become the VAD Hospital.
   As gardener to the Stapleton family, the Gosdens lived in the grounds at Grange Lodge. In the big house the naval couple and their two children were attended by eight live-in servants including butler, groom, governess, cook and housemaids. Moyna and Frederick were, in modern parlance 'below stairs'. When her husband died she found work as a house keeper to a commercial traveller in the town.
   But Mrs Gosden was to return to the big house as a VAD. She trained in 1914 and features on many of the 1917-1919 pictures always looking tired and with the cares of life etched on her face.
   Mrs Gosden is pictured on the right in 1915 sitting outside her cottage next to Arundel House – she is wearing her Red Cross badge. The soldiers are thought to be Lowlanders billeted in Southam (Feb-Mar 1915).