The Lost VADs
No Information
We have no information about the following who trained in 1914.  Did they serve in 1917-19?
Miss Olive Jones
Miss Fellows
Miss Matthews
Miss Gwanzaroli
Miss Alice Hemmings
Miss McEnery
Mrs Lattey
Miss Stuckfield
Miss Baker
Sister Mary Magdaline (Madeleine) trained in 1914 but left the Congregation in 1916.
We know nothing of Nurses Green and Sykes. In 1919 they were mentioned as 'part of the resident staff' along with Nurses Hillier and Tolley who were both VADs.
Unidentified pictures
Many faces we cannot put a name to. Who is this woman standing in an elaborate garden?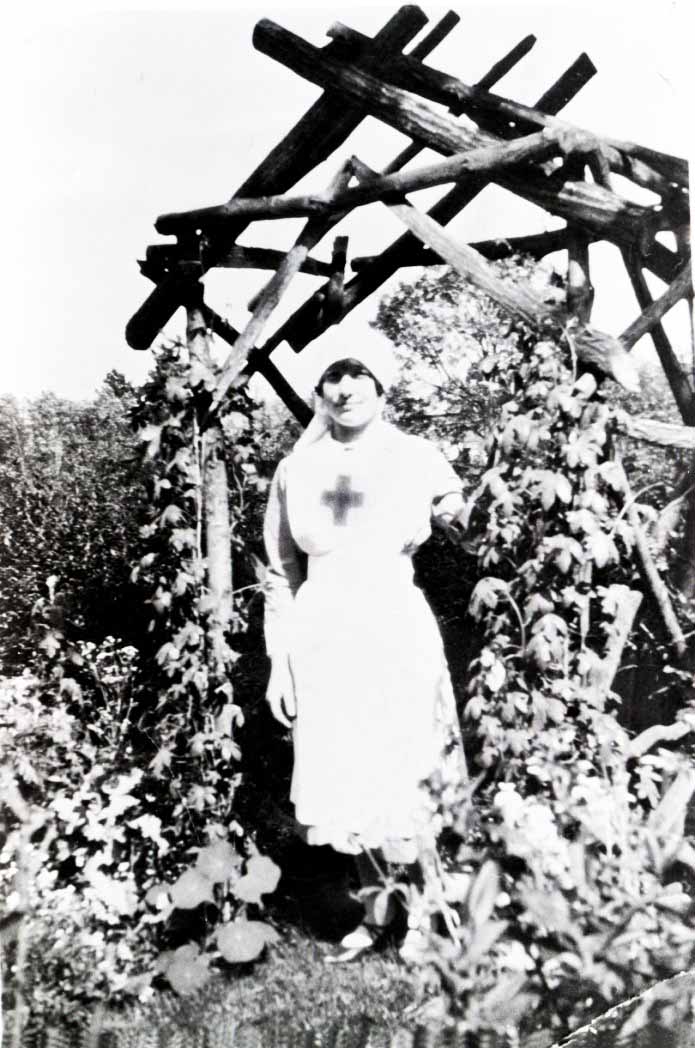 Contact Us
We would like to hear from anyone whose relative was a VAD at Southam Red Cross Hospital.
Maybe you have a photograph or could help us identify these hardworking women and girls so that their voluntary work can be shared and honoured by a wider public and not forgotten.
If you have any information, no matter how unimportant you think it is, please contact Val Brodie by clicking here