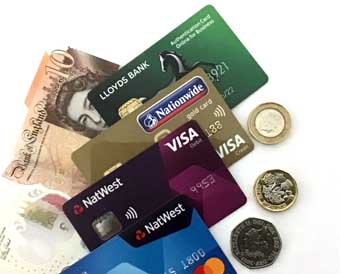 How to pay ?
We are happy to accept payment in any form but in practice there may be some limitations, particularly if you live overseas.
We have recently acquired a SumUp debit/credit card reader allowing us to accept payments via card (Visa, Mastercard or American Express) either contactless or via a PIN if you are buying while in our Exhibition Room. We can also accept payments using Apple Pay and Google Pay. In addition, this card reader also provides us with the facility to accept payments from the internet via the same credit/debit cards. We are however very happy to accept cash or cheque payments.
For ordering and paying remotely please click on this link where you will be taken to a web page which lists our publications – if the item you are interested in is not shown on the first page, then please click on Explore for further items. 
If you live overseas the postage costs will almost certainly be different from within the UK so, please send an email to southamheritage@hotmail.com with your postal address and we will send you details of the charges for your particular order plus organising a method of payment.