Violet Chambers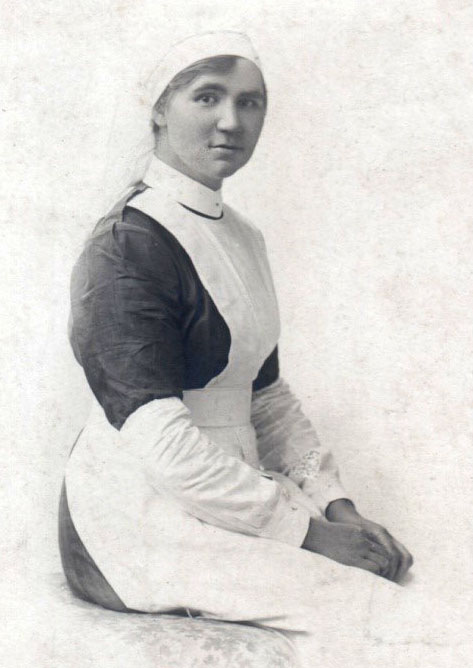 Violet Harriett Chambers was born in 1885 second daughter of Arthur and Harriett Chambers who kept the printers shop in the middle of Southam. She went to a board school in Coventry Street then, like her sisters, she worked in the family business.
   Harriett was thirty one when she married Graham Stewart Andrews, a local man, who a decade earlier, had emigrated to Ontario. He came to England serving with CEF 120 Battalion in 1916 arriving in Southam in August. The following month at Southam Parish Church on 2nd September Violet and Graham were married. Pictured together, according to the Leamington Courier the bride wore navy blue and carried a prayer book, a present from the groom. Three days later Graham left to join his regiment.
   Violet trained as a VAD when the hospital in Southam opened in 1917. After the war Violet sailed to Quebec and seven weeks later her husband was discharged and returned to Canada to join his bride. Graham was a white collar worker, and the couple prospered and had a long marriage. Together they built a summer cabin on the shores of Lake Ontario.
   Violet lived to be nearly one hundred and is remembered by her great niece Mary Williams. Mary visited her in 1956 and is pictured here with a painting, by Violet, of the view from cabin that she and Graham had built by the lake.