Dorothy Fulleylove
Dorothy registered with the Red Cross (according to the Red Cross Archive) in October 1917. She was an infant teacher at Ufton School and her daughter, Mrs Margaret Grant, says that her mother worked as a nurse part time. During WWI this was not unusual for mill girls and many others put in part-time shifts before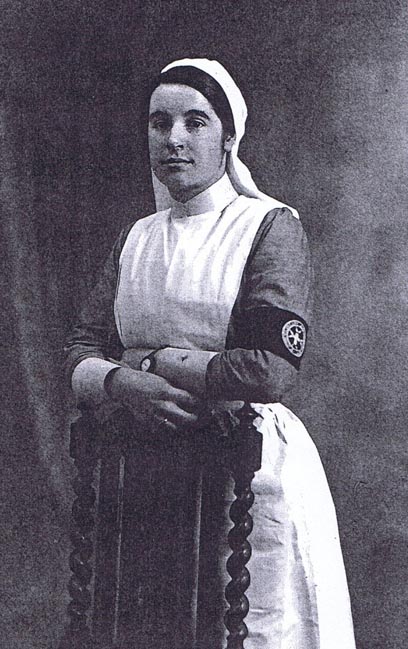 or after their main job.[1]
   Dorothy was born in 1892 in Atherstone. She came to Ufton to work at the school when she was about eighteen and lodged with the school headmistress. After the war in 1920 she married Harold Hillier, who lived in the vicinity at Bascote Heath, and became sister- in-law of Nellie Hillier, whom she may have known through the VAD hospital.
   In this photograph Dorothy is wearing the brassard on her sleeve of the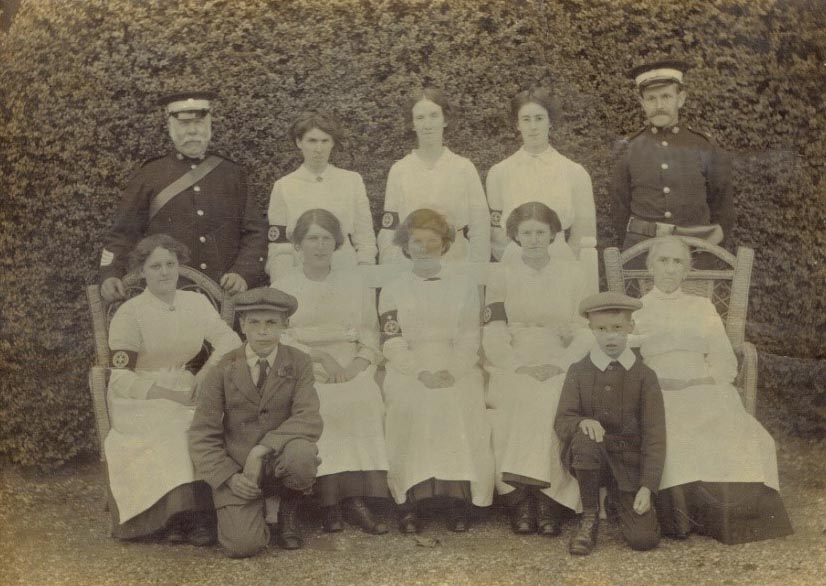 St John Ambulance. The St John Ambulance nurses wore grey dresses rather than the blue of the Red Cross and here she appears to have short cuffs with no oversleeves. There was a thriving mixed- aged St John's group at Long Itchington led by Daisy Chamberlayne of Stoneythorpe Hall as their Commandant. The group took part in joint activities with the Southam Red Cross joining them for training sessions and eventually working together at the hospital.
---
[1] Thekla Bowser, Britain's Civilian Volunteers, (New York: Moffat Yard and Company, 1917).