Nancy Alsop

   Nancy was the eldest of four children born to Arthur and Eleanor Alsop, farmers at The Weir, Napton. Nancy's mother Eleanor had met her husband when she had come to Napton as governess to the family of the vicar Rev Irwin.
   Eleanor cared for the young Miss Nellie Irwin and strangely the two families' paths were to cross again when Nellie Irwin by then in her thirties was local secretary of the Red Cross Association and Quartermaster at the hospital. Her ex-governess's daughter Nancy, aged about nineteen, arrived at the hospital with a bevy of young recruits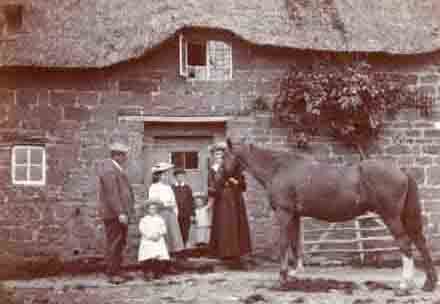 when the hospital opened.
   Nancy was a tall statuesque girl with thick, long dark hair that she could sit on. She wore it fastened in a bun and she is pictured here wearing the cap tied at the back, which was introduced for all VADs in 1915.
   When Nancy had left Napton School she had wanted a chance to work outside of the home. Her mother had had a varied career as a governess travelling with employers about the country. Village life constrained Nancy. She trained in creamery and butter making and found a job at Leamington Hastings, but her family overruled her decision for she was needed at home. She was despatched to hand in her notice and with her was sent her younger brother Jim, to make sure she did so. The family, Nancy is the eldest, is pictured below outside their cottage (now demolished) at The Weir, Napton.
   Working as a VAD gave Nancy new opportunities working in a disciplined organisation, making new friends, gaining new skills,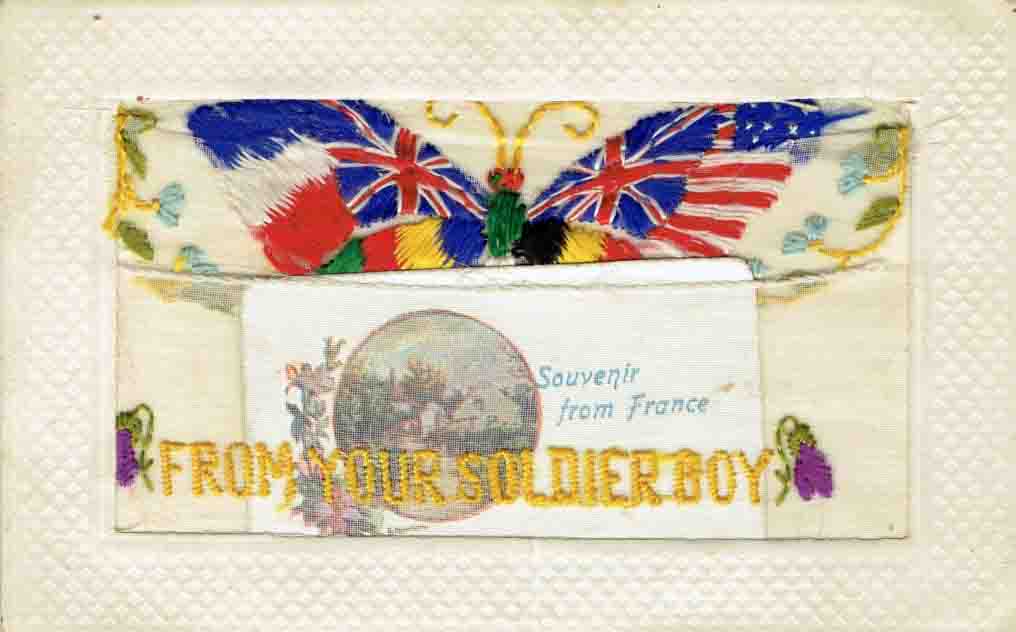 dealing with the wounded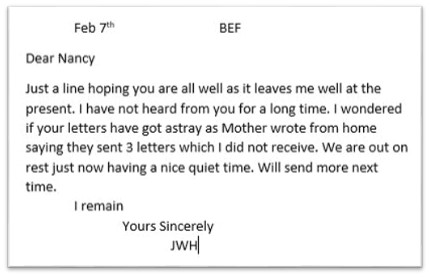 some of whom wrote to her when they returned to the front.
   She had to resume working in the home after the war, and in 1924 she married a tenant farmer Arthur Noon and they lived first on the Shuckburgh estate in a cottage in Park Lane. She had three children and whilst there was no spare cash in the twenties and thirties there was always nourishing food on the table in this busy, farming household. Nancy in middle age is pictured here (third from left in black hat with a white flower) at her daughter Gwen's marriage. Nancy's tall son Arthur and her beautiful dark-haired daughter Mary are next to the bride on the back row.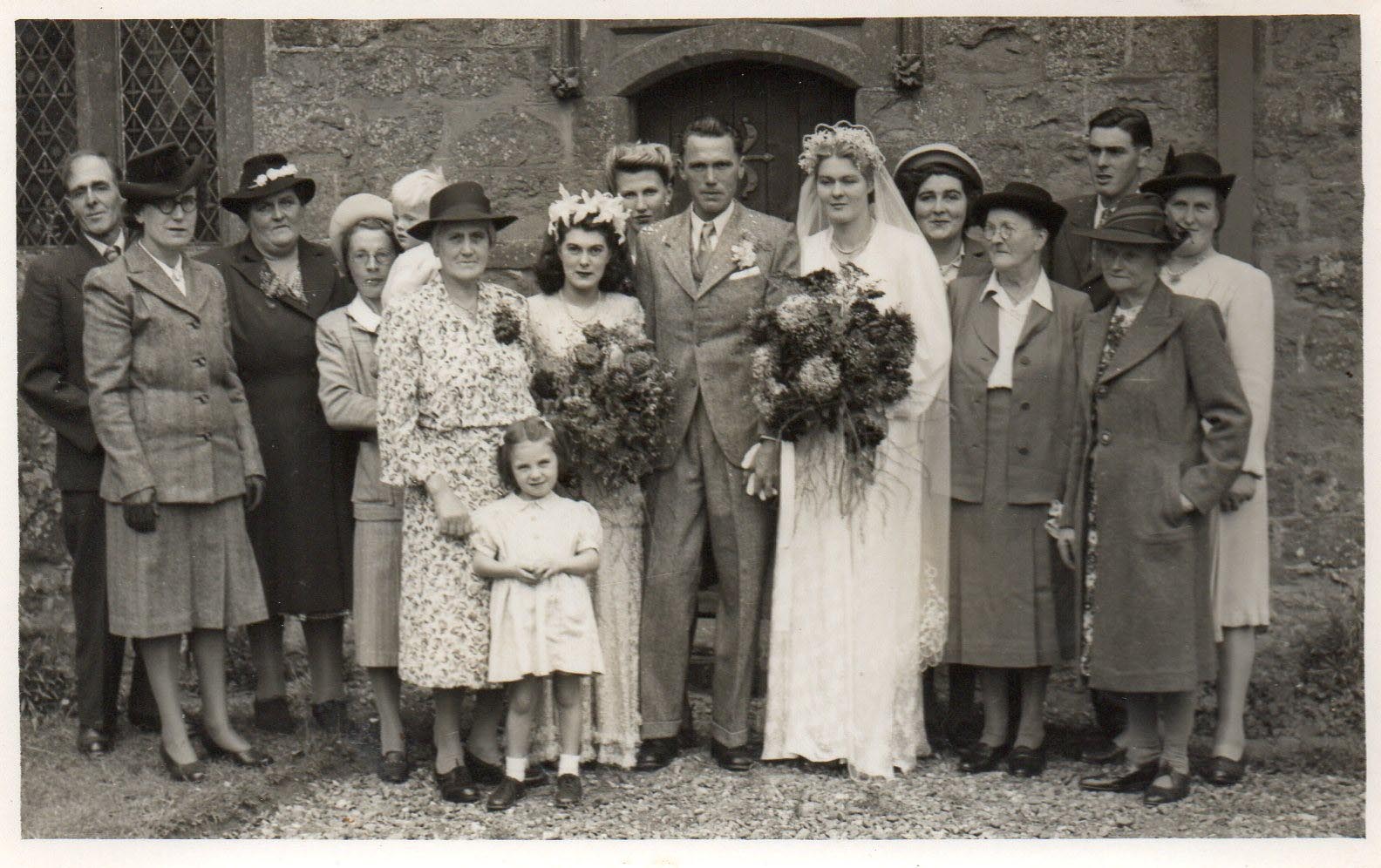 Nancy is remembered with great affection by her daughter Mrs Gwen Cheney, as a lady of strong resilient character, and one who was particularly talented in complex handicrafts such as tatting. Like so many of her generation she never spoke of her time as a VAD. Nancy died in 1974 and is buried in Napton churchyard.