Membership
Join the Southam Heritage Collection and help support our work. Click here or on the picture for details.
Volunteer
Want to help with our work? There are many possible ways you could contribute. Click here or on the picture for details.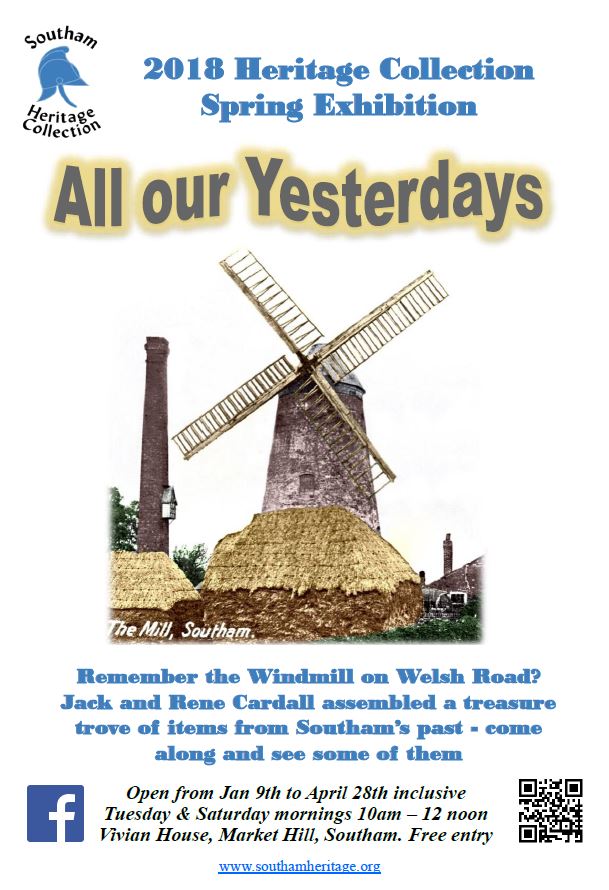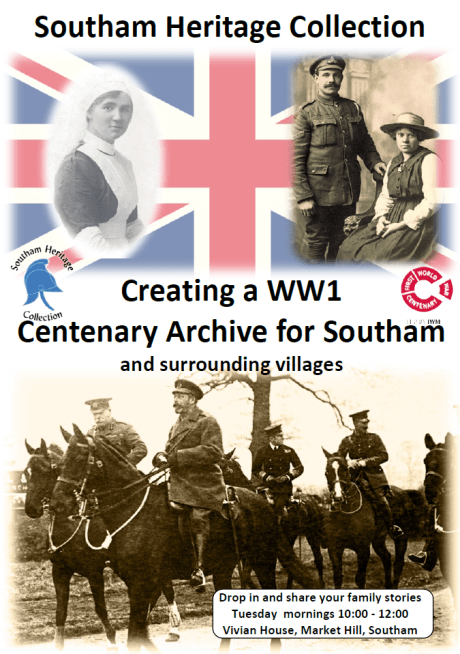 Jack Cardall, and later his wife Rene, assembled over a period of 60 years a collection of more than 5,000 items relating to the history of Southam, its people, its businesses and its social life. Many of these items were on display in the downstairs room of Rene's house where they could be seen on a small number of days each year.
Since Rene's death over 10 years ago the collection has been looked after by the Southam Heritage Collection (formerly the Friends of the Cardall Collection) with the intention of utilising the collection for the benefit of the townspeople. In addition a large amount of work has gone into documenting the items and where relevant displaying them for specific exhibitions. Now for the first time in 10 years we are holding an exhibition focussing exclusively on items from the collection. It will not be possible to have all items on display or even as many as Rene had in her own house but many more that have previously been available will be out for people to see.
Open Jan 9th  – April 28th 2018, Tuesday and Saturday mornings 10:00 to 12:00.  Admission free.
Venue: Vivian House basement, entry off Park Lane (CV47 0HF).
Contact us for group visits at other times.
We are creating an archive of stories – a Centenary Archive – which will culminate in a major exhibition during 2018. In the Centenary Archive we are including stories from people who had relatives living in and near Southam during WW1.
We are researching:
Southam WW1 service men who lost their lives
Widows and orphans – how they remade their lives
The wounded and survivors – what the future held
Former Southam men who served in the Canadian and other armies
Nurses, VADs and medics from Southam
Patients from The Grange Red Cross VAD Hospital
Troops billeted in Southam pre Gallipoli in 1915
Click on Southam VAD Hospital and WW1 Centenary Archive to view the results of our research so far. Contact Val Brodie for more information and to share your details or call in on Tuesday mornings between 10 and 12:00.
For a number of years now the Collection has been producing a Calendar containing pictures of Southam streets, buildings and people from back in Victorian times right up to the end of the last century. Printing of these Calendars is supported by local businesses and invariably we run out before January comes round.
If you would like a Calendar (A4 size) for yourself or a friend either pop round when we're open on Tuesday mornings or drop us an email before we run out – demand this year seems to be higher than last so we may run out of supplies before Christmas.
You can also purchase a Christmas card featuring a lovely Southam snowy scene painted by a local artist.
Available now from Southam Heritage Collection at Vivian House, 21 Market Hill, Southam, CV47 0HN for £5.00 (P&P £1.50 within the UK) or £1.20 for the Christmas card – please make cheques payable to Southam Heritage Collection.