Membership
Join the Southam Heritage Collection and help support our work. Click here or on the picture for details.
Volunteer
Want to help with our work? There are many possible ways you could contribute. Click here or on the picture for details.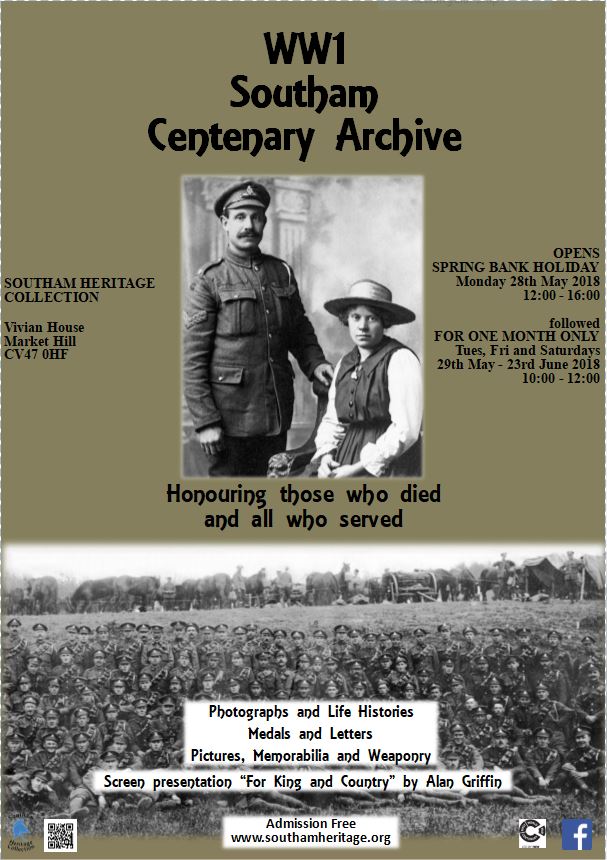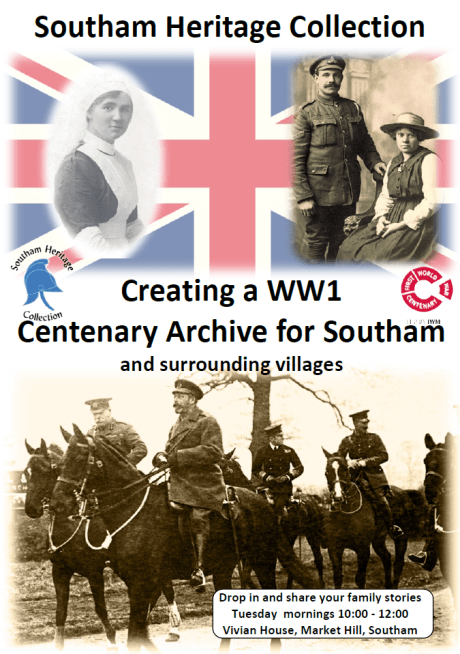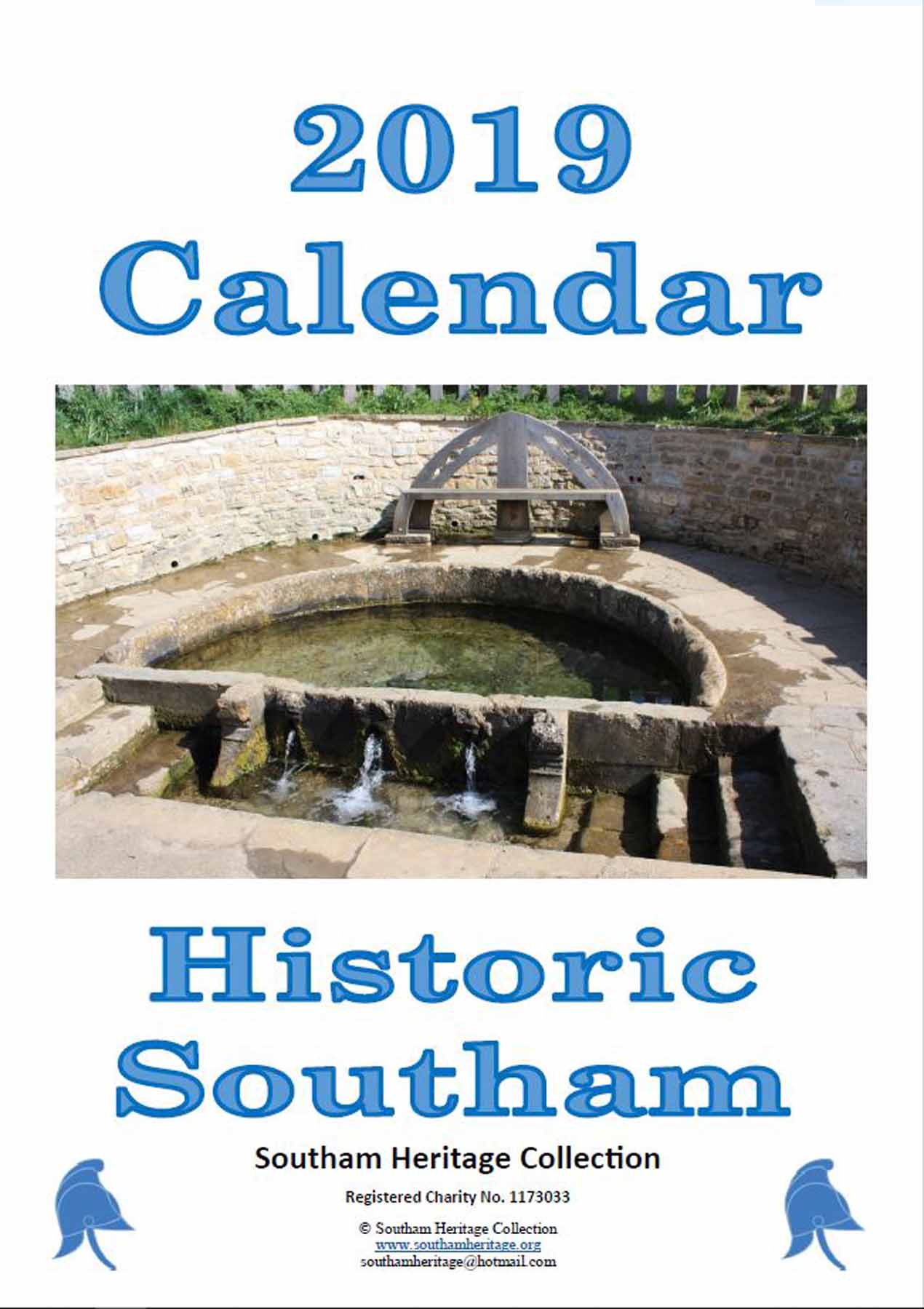 The second half of 2018 marks the Centenary of the commemoration of end of WW1 with the signing of the Armistice in November. The Centenary Archive Exhibition tells of the tragic deaths of those whose names are on the Southam War Memorial and also explores the lives of many who served and survived but whose names are now almost forgotten. 
For some families a faded family photograph is a distant reminder of a grandfather or great uncle who 'didn't say much about the war'.  Soldiers came home coping with wounds, infirmities and the emotional scars of war. This exhibition provides all the information we have been able to find on all who served, including the women of Southam who served in the VAD Hospital. We have medals, letters, photographs and weapons directly relating to Southam people and in addition we have a video presentation "For King and Country" produced by Alan Griffin to put the contribution of the people of Southam in context.
Our final WW1 Exhibition will open in our new location in Tithe Place opposite Southam Library as follows:
Tuesday September 4th 10:00 – 12:00
and then Tuesday, Friday and Saturday mornings 10:00 to 12:00 from September 7th – November 24th 10:00 – 12:00. 
Admission free.
Contact us for group visits at other times.
We are creating an archive of stories – a Centenary Archive – which will culminate in a major exhibition during 2018. In the Centenary Archive we are including stories from people who had relatives living in and near Southam during WW1.
We are researching:
Southam WW1 service men who lost their lives
Widows and orphans – how they remade their lives
The wounded and survivors – what the future held
Former Southam men who served in the Canadian and other armies
Nurses, VADs and medics from Southam
Patients from The Grange Red Cross VAD Hospital
Troops billeted in Southam pre Gallipoli in 1915
Click on Southam VAD Hospital and WW1 Centenary Archive to view the results of our research so far. Contact Val Brodie for more information and to share your details or call in on Tuesday mornings between 10 and 12:00.
For a number of years now the Collection has been producing a Calendar containing pictures of Southam streets, buildings and people from back in Victorian times right up to the end of the last century. Printing of these Calendars is supported by local businesses and invariably we run out before January comes round.
If you would like a Calendar (A4 size) for yourself or a friend either pop round when we're open or drop us an email before we run out – demand this year seems to be higher than last.
Available now from Southam Heritage Collection at Tithe Place, High Street, Southam, CV47 0HB for £5.00 (P&P £1.50 within the UK) – please make cheques payable to Southam Heritage Collection.