Membership
Join the Southam Heritage Collection and help support our work. Click here or on the picture for details.
Volunteer
Want to help with our work? There are many possible ways you could contribute. Click here or on the picture for details.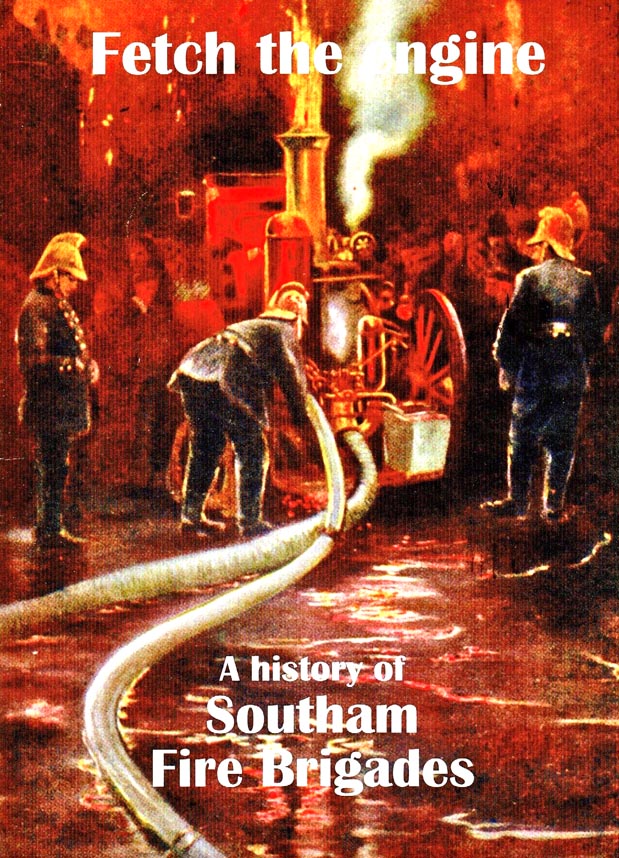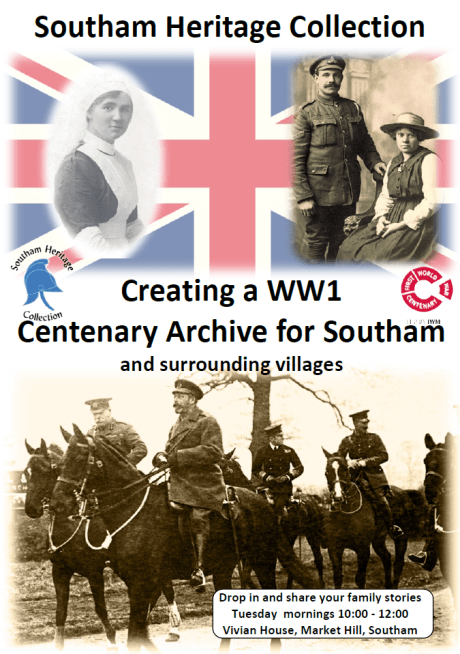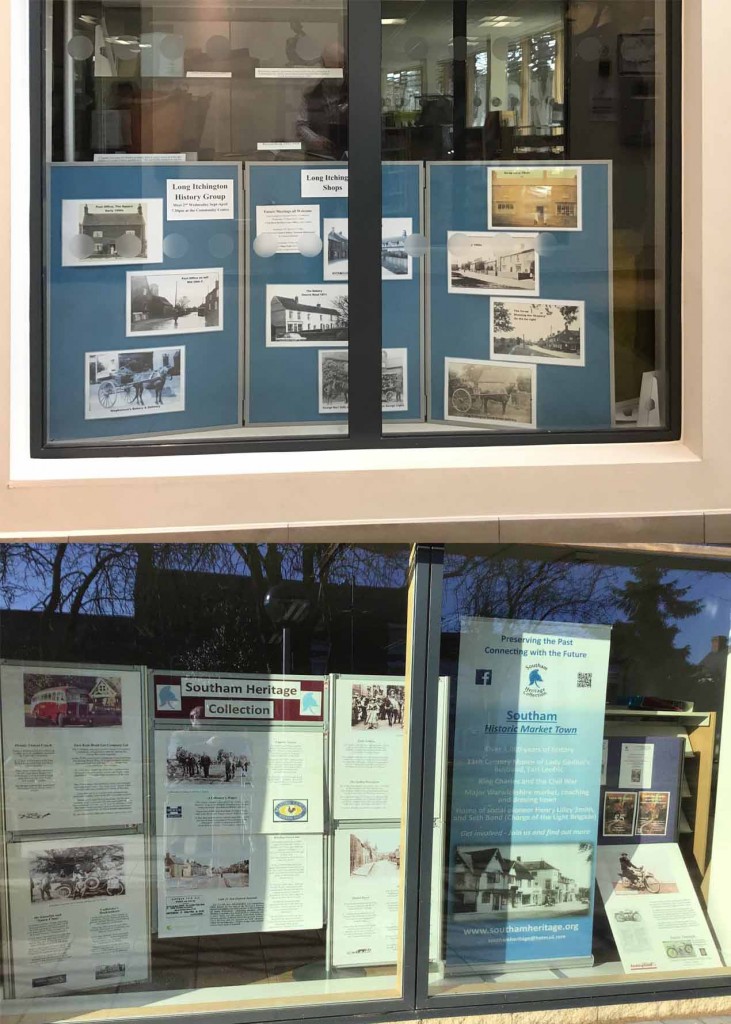 Starting on Tuesday January 8th we will have our first exhibition of 2019 open for you to come and visit. This exhibition will tell some of the story of the Southam Fire Brigade since its very start.  The Exhibition will include a series of posters telling the stories of Southam's firemen together with a number of items of equipment actually used by the local fire fighting team, including a real uniform, complete with helmet, axe and other items.
There will also be a video telling the history of fire fighting from Roman times and a book which you can purchase telling the story of Southam's Fire Brigade written by Alan Griffin, a one time member of the local service. 
In addition children will be able to dress up in a fireman's coat, gold helmet and belt, and have their picture taken wearing it, and find out what is in the History Detective Box!
Come and take a look. The Exhibition is open in Tithe Place opposite Southam Library as follows:
Tuesday, Friday and Saturday mornings 10:00 to 12:00 until May 21st. 
Admission free.
Contact us for group visits at other times.
We have created an archive of stories – a Centenary Archive – which formed the basis of our major WW1 exhibition during 2018. In the Centenary Archive we have included stories from people who had relatives living in and near Southam during WW1.
We researched:
Southam WW1 service men who lost their lives
Widows and orphans – how they remade their lives
The wounded and survivors – what the future held
Former Southam men who served in the Canadian and other armies
Nurses, VADs and medics from Southam
Patients from The Grange Red Cross VAD Hospital
Troops billeted in Southam pre Gallipoli in 1915
Click on Southam VAD Hospital and WW1 Centenary Archive to view the results of our research. Contact Val Brodie for more information and to share your details or call in on Tuesday mornings between 10 and 12:00.
One of the many benefits of moving the Heritage Collection into Tithe Place is that it is now almost impossible for residents and visitors to miss catching a glimpse of some aspect of Southam's History. However, you may not have realised it is now possible to see three different displays, two of them whether our main exhibition room is open or not and one for 24 hours each day.
This is all possible because we now have two very large windows and we are using these to display completely different aspects of local history from that on display inside our Exhibition Room. These windows are in the Atrium passage way on your way to the Library, Café or Activity Room in Tithe Place, and on the outside of the building just on the right of the entrance. Currently this latter window is in a bit of a cul-de-sac walkway but it is easily visible even from across the road.
We are aiming to change the displays in both windows on a 6 – 8 weekly basis (more frequently than our main exhibition) so there should always be something new for you to take a look at.  
Our latest display in the Atrium window features the discovery of the Tithe Barn prior to the building of Tithe Place. Take a look at one or both windows next time you are passing.