Membership
Join the Southam Heritage Collection and help support our work. Click here or on the picture for details.
Volunteer
Want to help with our work? There are many possible ways you could contribute. Click here or on the picture for details.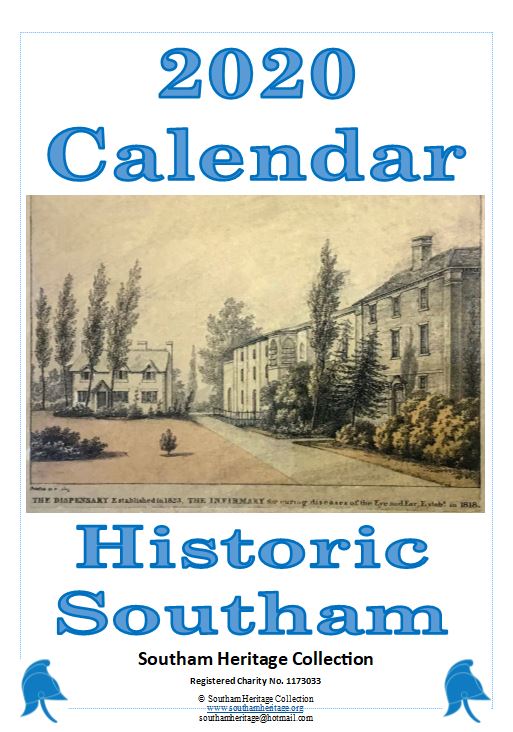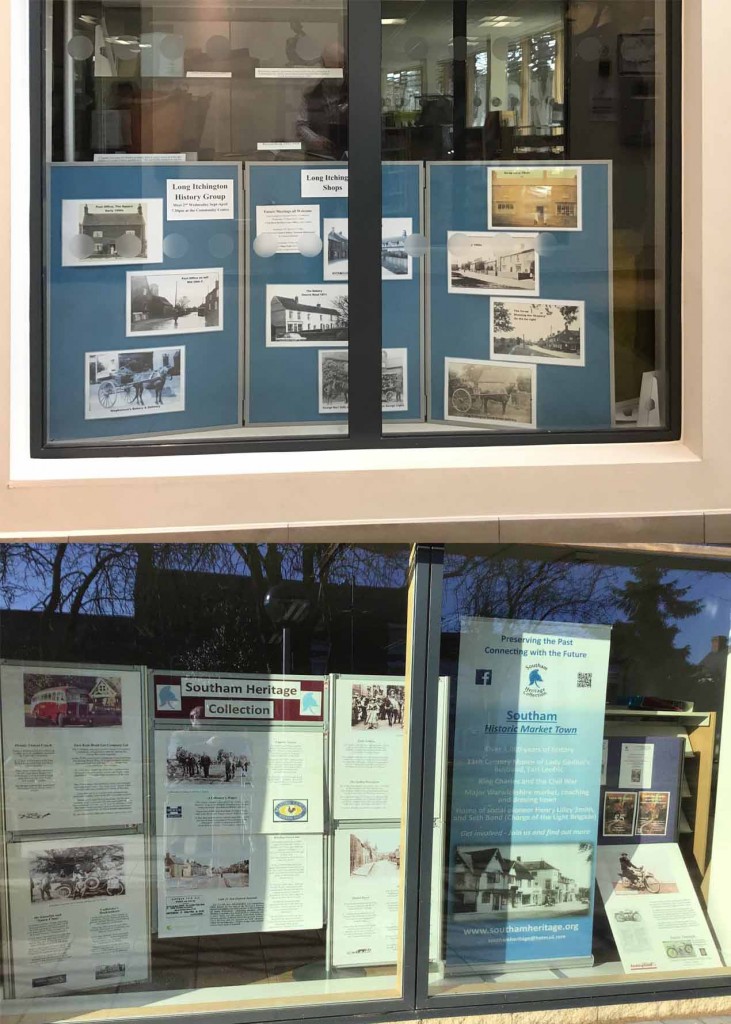 Our last Exhibition of 2019 starts on Friday Nov 1st. The Exhibition focusses on the pictures used in our 2020 Calendar. Each month of the year features a photograph from our Collection and there are 13 large poster pictures so you can study each in more detail along with more information relating to the picture. In addition there are displays of Collection items relating to the pictures. This is a great opportunity to learn more about the history of Southam and also purchase a copy of the Calendar for yourself or as a present for someone you know who maybe no longer lives in Southam. 
In addition to the 2020 Calendar we have even more cards created by local artists on sale as well as our now quite extensive collection of short books featuring aspects of Southam's history – any of these would make excellent gifts for friends and relatives. Finally we have a Christmas raffle for prizes including a hamper, a meal voucher for use at the Bowling Green as well as bottles of wine and other items. Tickets are available to purchase in the Exhibition room.  
This exhibition has been generously sponsored by Mark Connors from The Bowling Green. Come along and take a look. The Exhibition is open in Tithe Place opposite Southam Library as follows:
Tuesday, Friday and Saturday mornings 10:00 to 12:00 until and including December 24th. 
Admission free.
Contact us for group visits at other times.
On Thursday June 13th Southam Heritage Collection founder member Rowan Parker was awarded the Warwickshire Community and Voluntary Action (WCAVA) Individual Creative and Heritage Volunteer Award for 2019. Rowan, who celebrated his 90th birthday not too long ago, has been a member of the Management Committee and a Trustee of the Collection since the very start. He has taken a significant role in all our events and diligently attended virtually every Committee Meeting as well as putting in a tremendous amount of work on a weekly basis.
Rowan is a native of Southam and has actively participated in many groups in the town over scores of years. He has been Mayor of Southam twice, a long term member of the Southam Lions, a strong supporter of Southam in Bloom and participated in activities in many other areas.
The Trustees and Management Committee are absolutely delighted to see Rowan rewarded for his service to the town and we hope he will continue to be involved with the Heritage Collection for many years to come. Rowan currently helps with stewarding our exhibition on Tuesday mornings and if you want to know anything about Southam or anyone in Southam  Rowan is the man to ask. Congratulations and well done Rowan.
One of the many benefits of moving the Heritage Collection into Tithe Place is that it is now almost impossible for residents and visitors to miss catching a glimpse of some aspect of Southam's History. However, you may not have realised it is now possible to see three different displays, two of them whether our main exhibition room is open or not and one for 24 hours each day.
This is all possible because we now have two very large windows and we are using these to display completely different aspects of local history from that on display inside our Exhibition Room. These windows are in the Atrium passage way on your way to the Library, Café or Activity Room in Tithe Place, and on the outside of the building just on the right of the entrance. Currently this latter window is in a bit of a cul-de-sac walkway but it is easily visible even from across the road.
We are aiming to change the displays in both windows on a 6 – 8 weekly basis (more frequently than our main exhibition) so there should always be something new for you to take a look at.  
Our latest display in the Atrium window features WW2 Soldiers and Stories. Take a look at one or both windows next time you are passing.