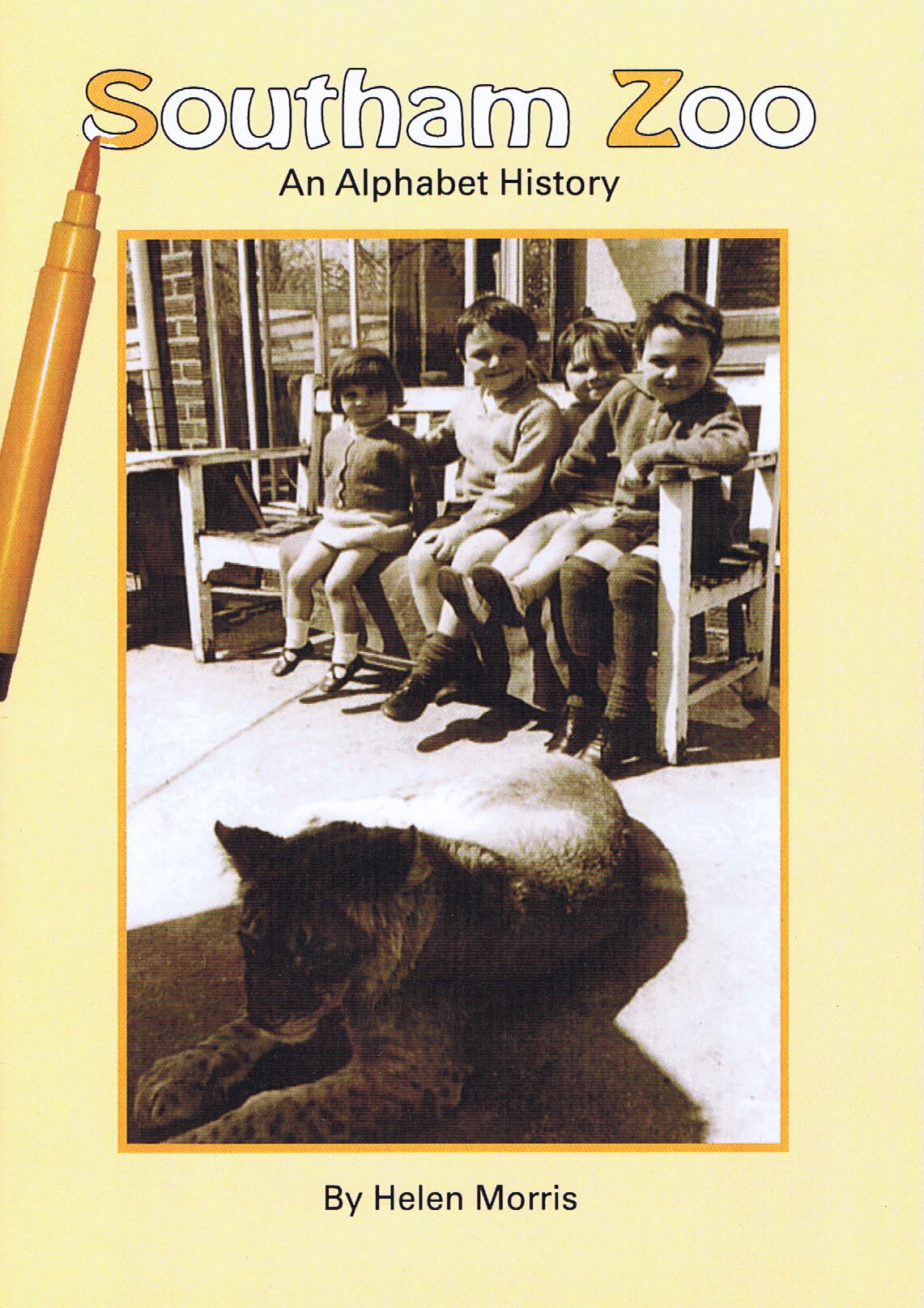 "Southam Zoo" is available from the Southam Heritage Collection at Tithe Place Community Rooms, High Street, Southam CV47 0HB for £5.00. (P&P £1.75) – please make cheques payable to Southam Heritage Collection. You can also order and pay online (or instore) using your credit/debit card by clicking on this link.
Or email southamheritage@hotmail.com if you are purchasing from overseas or call Linda Doyle on 01926 814214 for more details.
Helen Morris is a founder member of the Southam Heritage Collection and will be known by many local people as an active member of the town's musical life. She also ran the Collection's Oral History programme, collecting and preserving the reminiscences of over 40 of the town's older residents.
Helen remembers the Southam Zoo from her very first days living in Southam and she has written this small book using the letters of the alphabet and line drawings (which can be coloured) to make it particularly attractive to children.