Sarah Cardall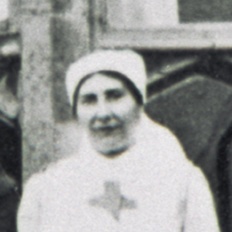 Sarah was a single woman of thirty seven when war broke out. Daughter of a local tradesman and farmer, the family lived in Oxford Street.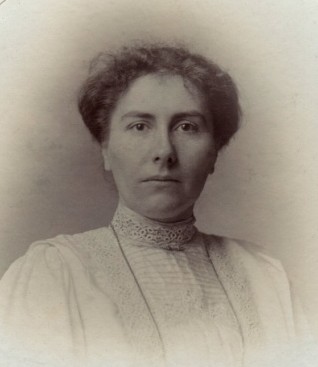 Sarah worked in the family dairy and in her twenties she gained 'very highly commended' in 'Dairy Work and Butter making' under the Warwickshire Education Committee Travelling Dairy School Scheme.
   No stranger to practical training and testing, Sarah signed up for the Red Cross course of lectures given by the local GP in 1914. Her Red Cross training manual and certificates in First Aid and Home Nursing, plus her cap badge from her navy-blue out-door hat, and arm badges from her great coat, together with her copy of the post-war commendation certificate are all preserved in the Cardall Collection at Southam Heritage Collection
   During the early part of the war she took part in fund-raising concerts for the Red Cross with the Southam Ladies Dramatic Society and joined the hospital as a VAD when it opened in 1917.
   She remained single but nothing is known of her later career. She is remembered as Aunt 'Sar' by her great nephew and great niece.