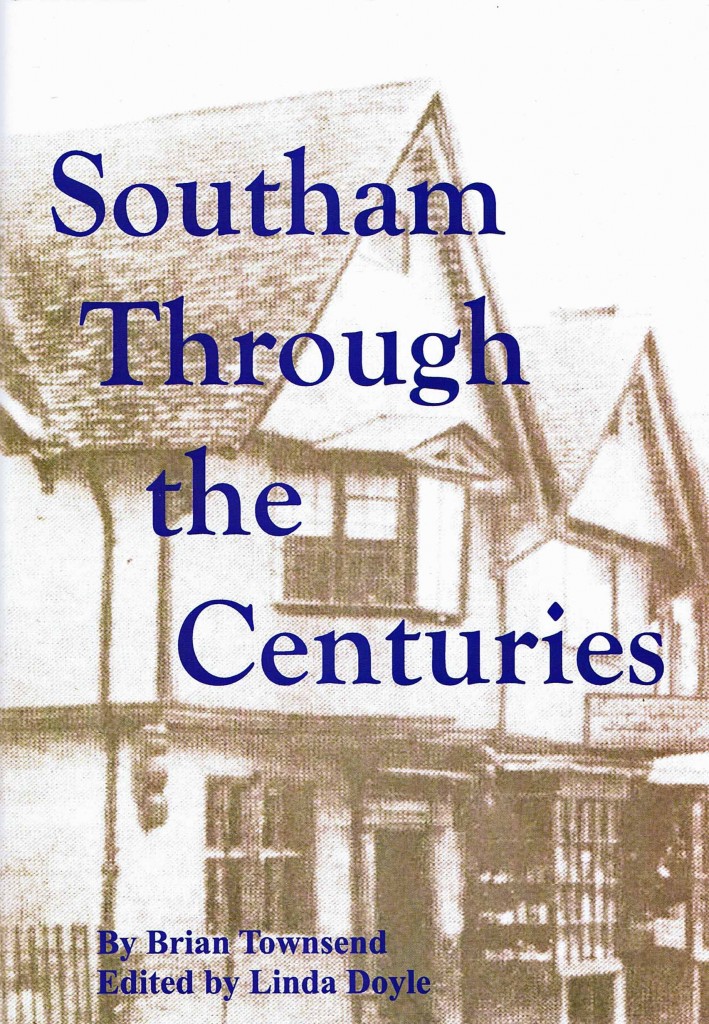 Southam Through the Centuries
"Southam Through the Centuries" is available from the Southam Heritage Collection at Tithe Place Community Rooms, High Street, Southam CV47 0HB for £7.00. (P&P £1.75) – please make cheques payable to Southam Heritage Collection. You can also order and pay online (or instore) using your credit/debit card by clicking on this link.
Or email southamheritage@hotmail.com if you are purchasing from overseas or call Linda Doyle on 01926 814214 for more details.
The Southam Heritage Collection is delighted to be able to present to you an edited reprint of Brian Townsend's excellent history of Southam.
Brian was Area Librarian at Southam for twenty-seven years before he retired in 1991, when the third and last edition of this book was published. He was dedicated to his work as a librarian and a local historian, and we are honoured to be able to put his book back in the public domain in his memory through the kind permission of his family.
Southam is a market town built on 1000 years and a walk round the town centre today will bring you in touch with those early days and right through to the modern in the new library at Tithe Place, built where once stood the town's tithe barn adjacent to a Roman ditch on one side and St James' Church on the other.
From Domesday, through Civil War and World Wars, along road, canal and rail through and around the town, from agriculture and drover's roads to the cement industry and the 21st century, Southam has developed, evolved and changed to become the town it is today.
Brian's wonderful book takes you on that winding journey to explore how we came to be that town.