Mrs Helen Stephens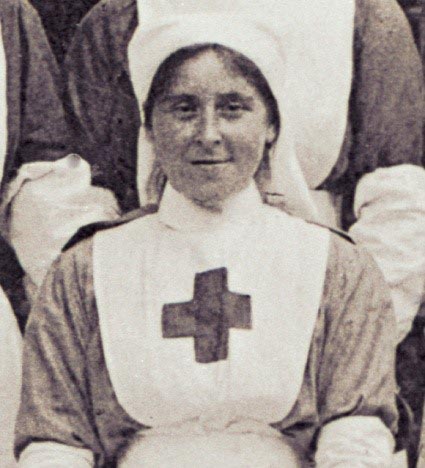 Helen Stephens was thirty when war broke out.  She was married to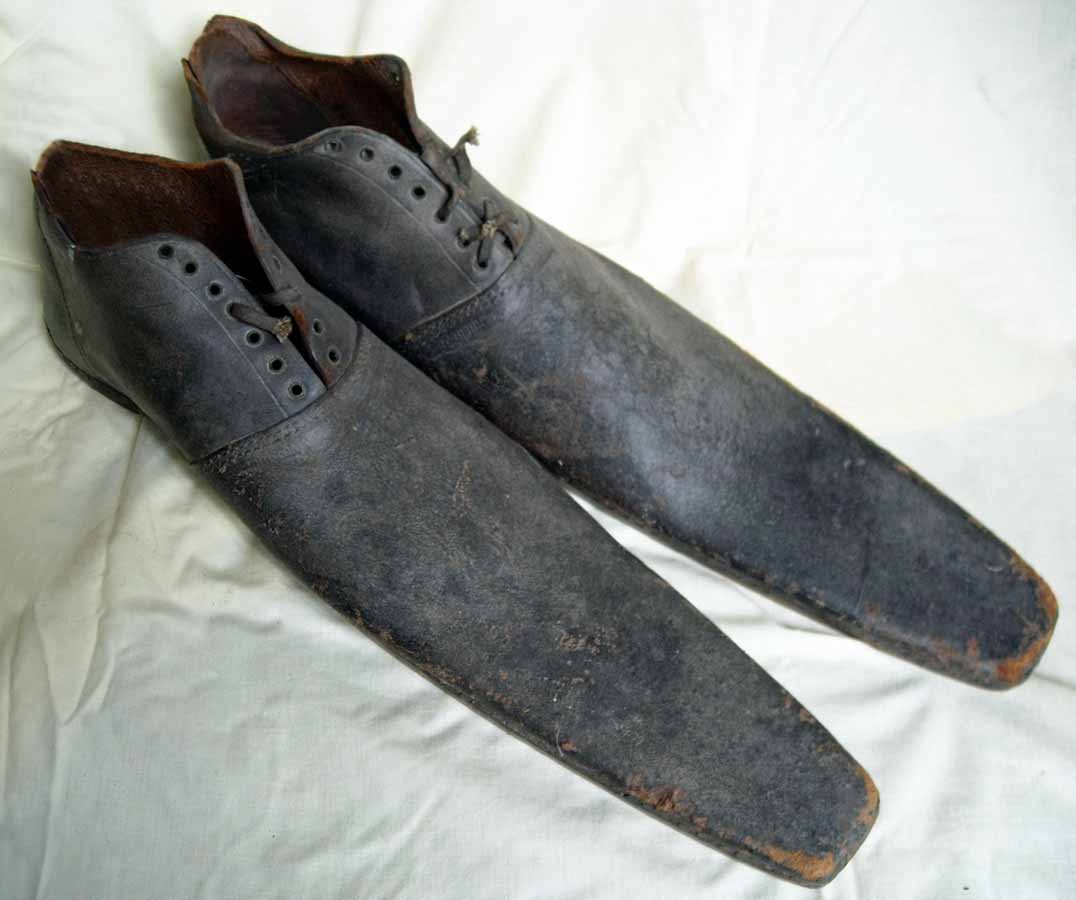 William (Billie) Stephens hairdresser and tobacconist. They had two children Maude (4) and Kenneth (2). Billie was well regarded as a local entertainer doing an act with hugely long shoes (shown opposite and now in the Southam Heritage Collection) that imitated a popular music hall artist of the time. Helen had plenty to keep her busy as she worked with her husband in the shop in Market Hill, and looked after the family and a lodger.
   She was in the early group who passed the Red Cross First Aid examination in November of 1914 and became a VAD.  Pictures taken in 1917 after the hospital opened show her smiling and seated with other experienced VADs. By then she would have been required to take a further course of lectures and the Red Cross written and practical examination in Home Nursing.
   Helen Stephens died young in 1924.  Southam people remember Helen and Billie's daughter Maude, who carried on the men's hair-dressing business and her archive of photographs passed, on via local historian Mary Williams, has richly contributed to the enduring record of the Southam VAD hospital.
   This card, showing forty injured soldiers in August 1917 was sent to Helen Stephens by one of the patients, Jack Rand.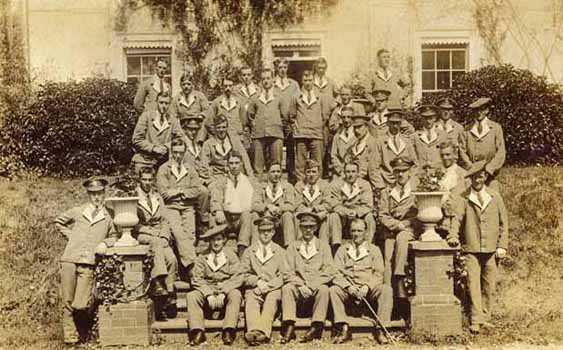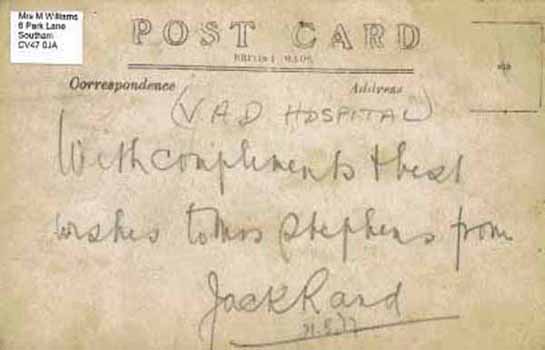 Donated to the Southam Heritage Collection is a rare framed set of thirty-six WWI cartoons by F. Mckain, one of which is shown below.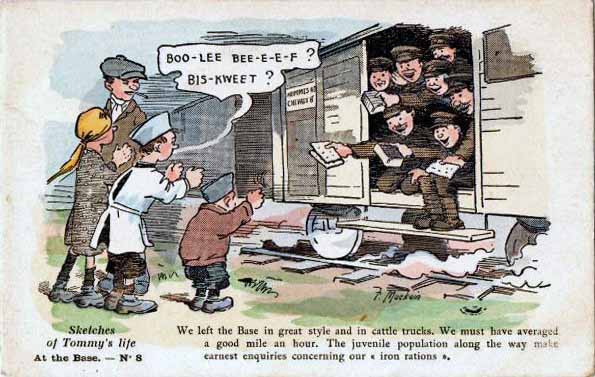 These postcards were on display for decades in William Stephen's shop and are remembered by Southam old timers.  They were probably collected during Helen's time as a VAD when her husband Billie was serving in France where he was a barber. They are an insight into the issues that aggravated or amused the British Tommy.