Olive B Fell
Fell is a local name and there are several distant relatives of Olive still in Southam and the surrounding area. Born in 1897 Olive was the youngest of the large family of John Fell, a small-scale farmer and haulier. Like her mother Betsy Ann, Olive did dairy work so she was accustomed to hard and rough toil.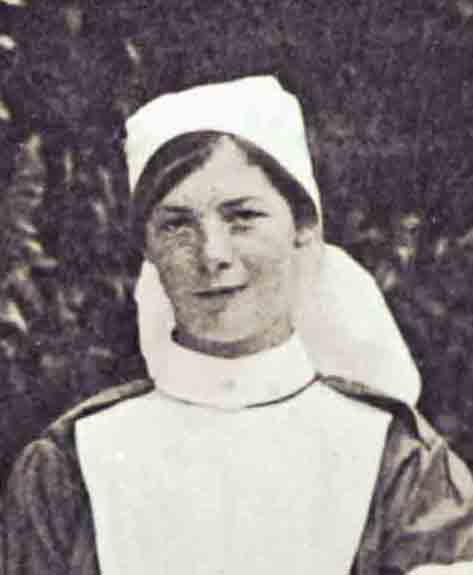 Olive married railway worker Frederick Chapman in Tamworth in 1922 and the couple had two daughters Bet and Vera. By the outbreak of WW2 Olive and Frederick were living with Olive's father John, a widower, at 88 Coventry Street. A century later her great nephew was proud to recount that Olive had been a VAD and knew she had enjoyed the experience.[1]
   Working at the hospital Olive would have witnessed a succession of 52 wounded men arrive approximately every six weeks. They were photographed on the steps to the side of the Grange and postcards made that they could use to send home. This picture, taken in Autumn 1917 shows four VADs with the soldiers. The nurses are from the left: Isobel Tolley, Beattie Langton, unknown, Olive Fell and Beattie Langton. Note they are wearing red crosses on their uniforms so had completed training since their earlier group picture was taken.
   This is the same cohort of soldiers pictured at Daisy Chamberlayne's wedding. Notably with no Commandant or senior nursing staff around, the pose of the men is very relaxed and at ease!
   Olive would have encountered soldiers from all over the British Isles. The men all wore hospital blues – the distinctive bright blue uniform with a white shirt and red tie – but they kept their individual regimental caps. This photograph clearly shows men wearing the Glengarry Bonnets of the Scots regiments.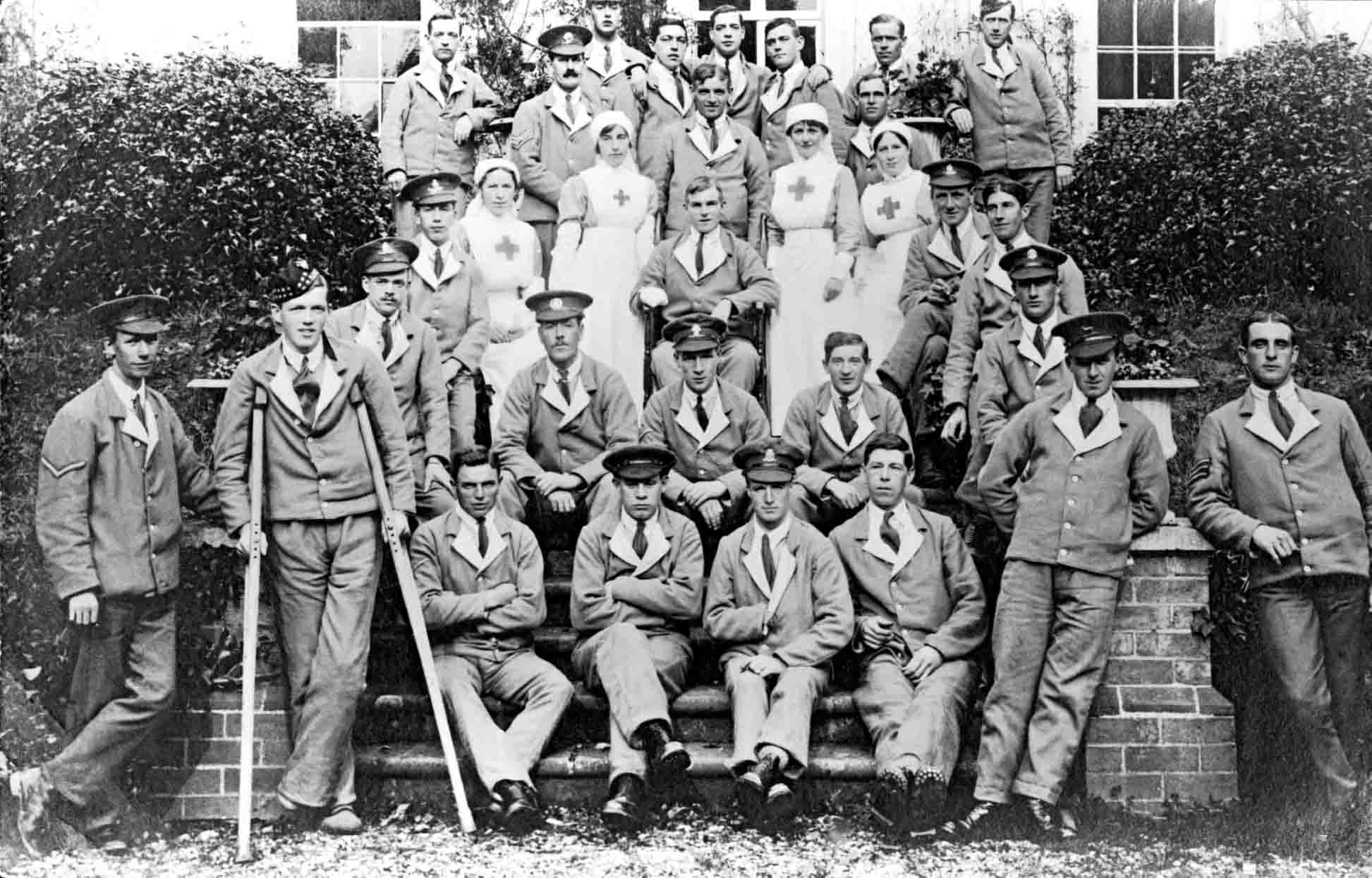 ---
Conversation with Mr Wallie Fell October 2013.