Edith Reynolds
Edith was born in 1889. Her parents John, a local farmer and his wife Margaret a woman of Irish extraction who came from Edinburgh, lived along the Leamington Road. The couple had six children, four of whom survived to adulthood.  Edith was the youngest and together with her sister Alice she worked on the farm as a dairy assistant.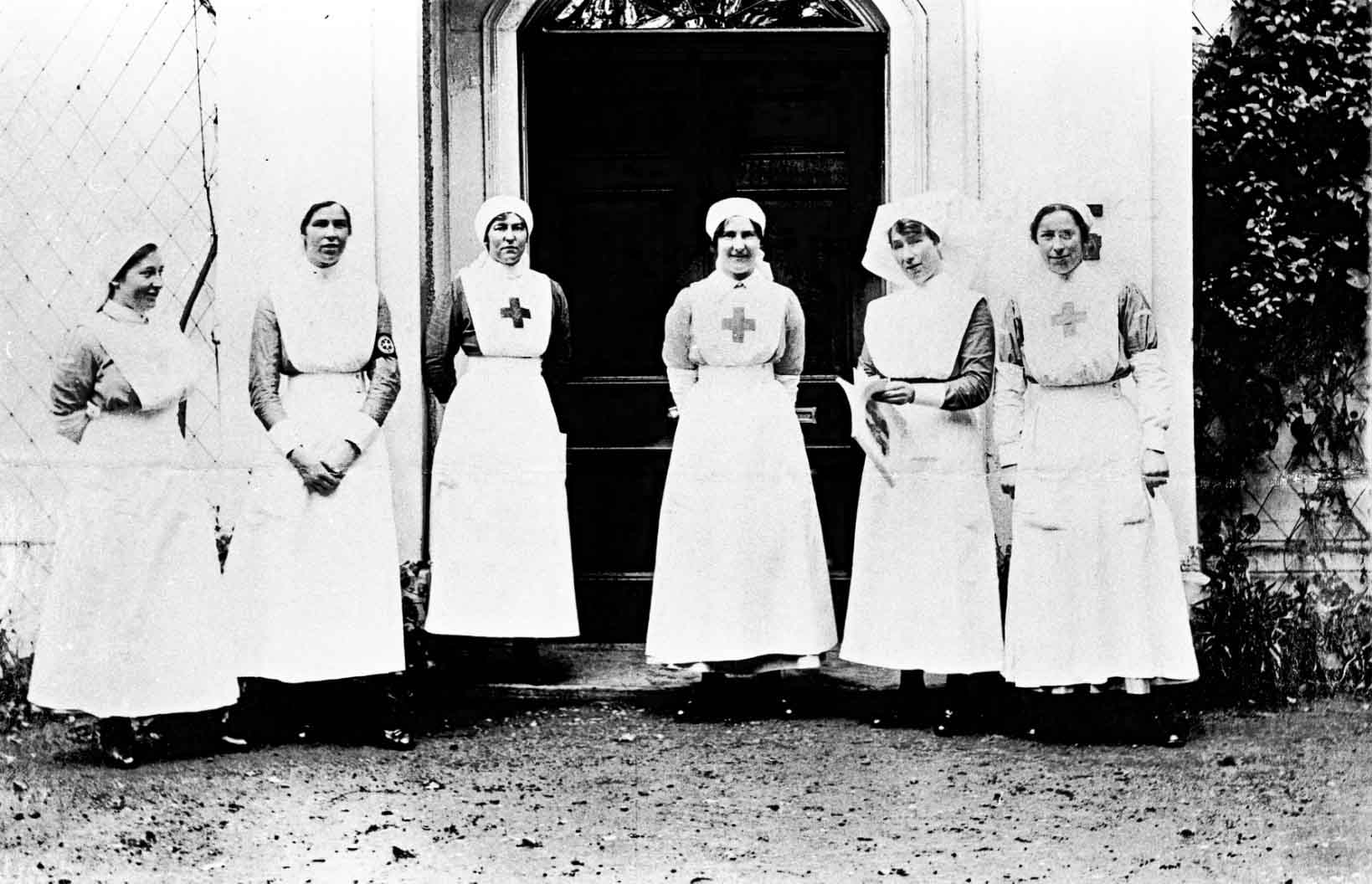 Edith gained her Red Cross qualification in 1914.  She is pictured at the front of the hospital with the Commandant Lady Shuckbrough in the Red Cross uniform to the left and one of the professional nurses, holding a book, to the right. The others have not been identified.
After the war the family moved to Home Farm, Pendyke Street. Edith remained single and became housekeeper to her father.  She died in 1962 and is remembered by one of her relatives, Mrs Frances Reynolds of Park Cottages, as 'one of the old school'.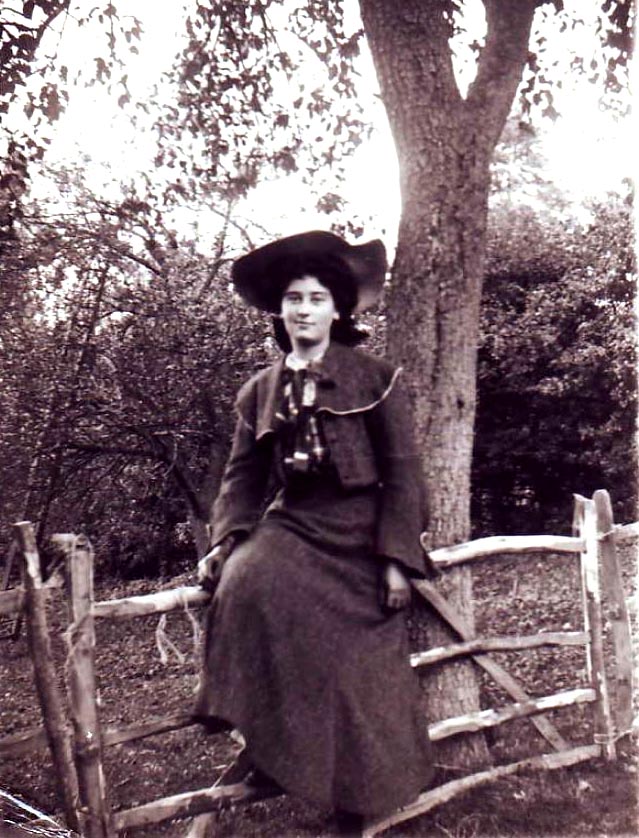 Edith's sister Alice (pictured opposite) was also involved in war work. She was a talented musician and organised performances to entertain the troops. Alice married in 1918 and eventually moved to London where she died in 1932.