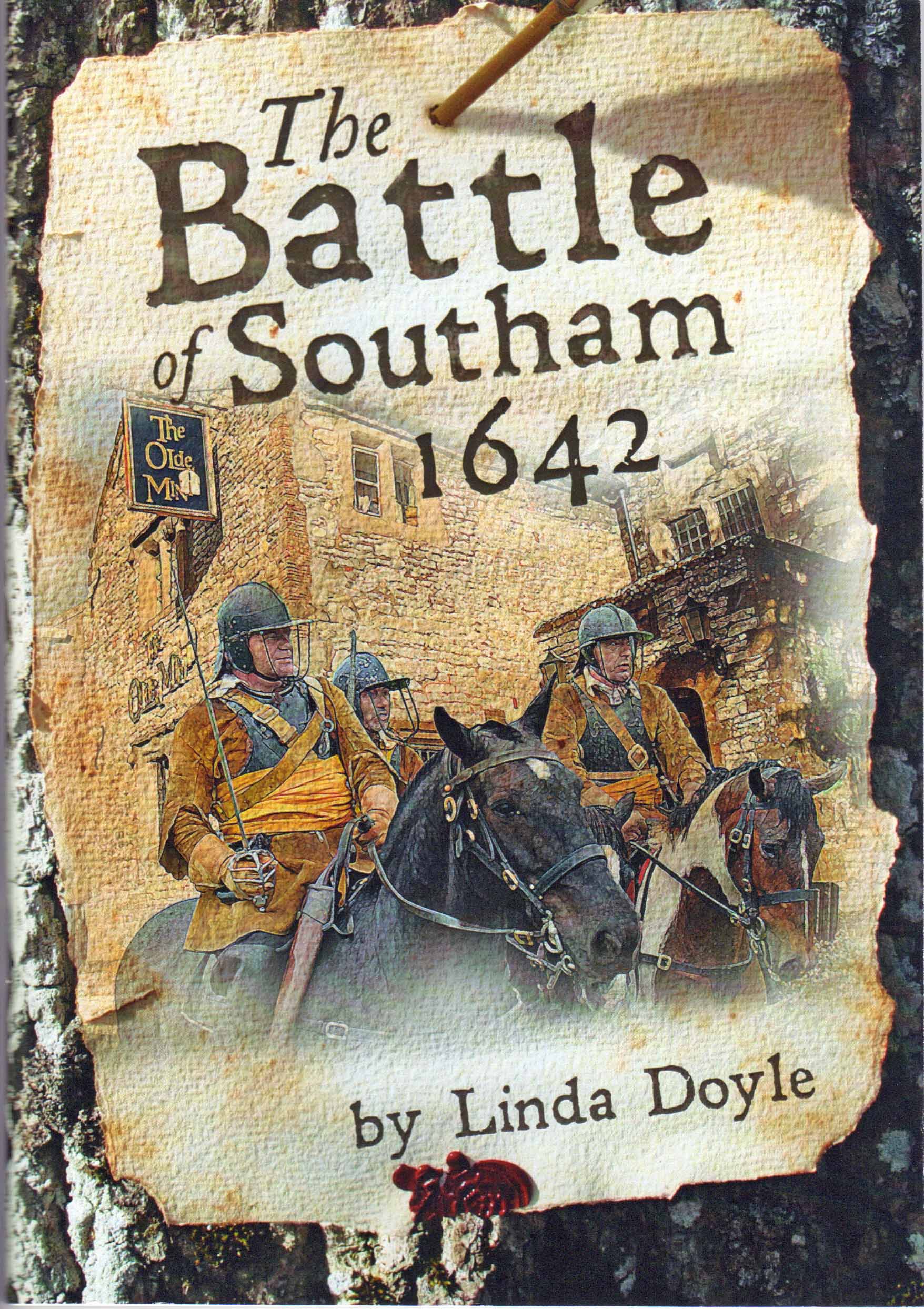 "Battle of Southam" is available from the Southam Heritage Collection at Tithe Place Community Rooms, High Street, Southam CV47 0HB for £6.00. (P&P £1.75) – please make cheques payable to Southam Heritage Collection. You can also order and pay online (or instore) using your credit/debit card by clicking on this link.
Or email southamheritage@hotmail.com if you are purchasing from overseas or call Linda Doyle on 01926 814214 for more details.
Linda Doyle's "Battle of Southam" was produced to coincide with a re-enactment weekend held in August 2013 and led by the Sealed Knot (the oldest re-enactment society in the UK, and the largest in Europe). The story told by Linda is based on Irene Cardall's original pamphlet dating from 1992 and new historical research. The story takes the reader before, during and after the battle in 1642 and shows how the English Civil Wars had a major impact on Southam and changed the lives of people living there for ever.