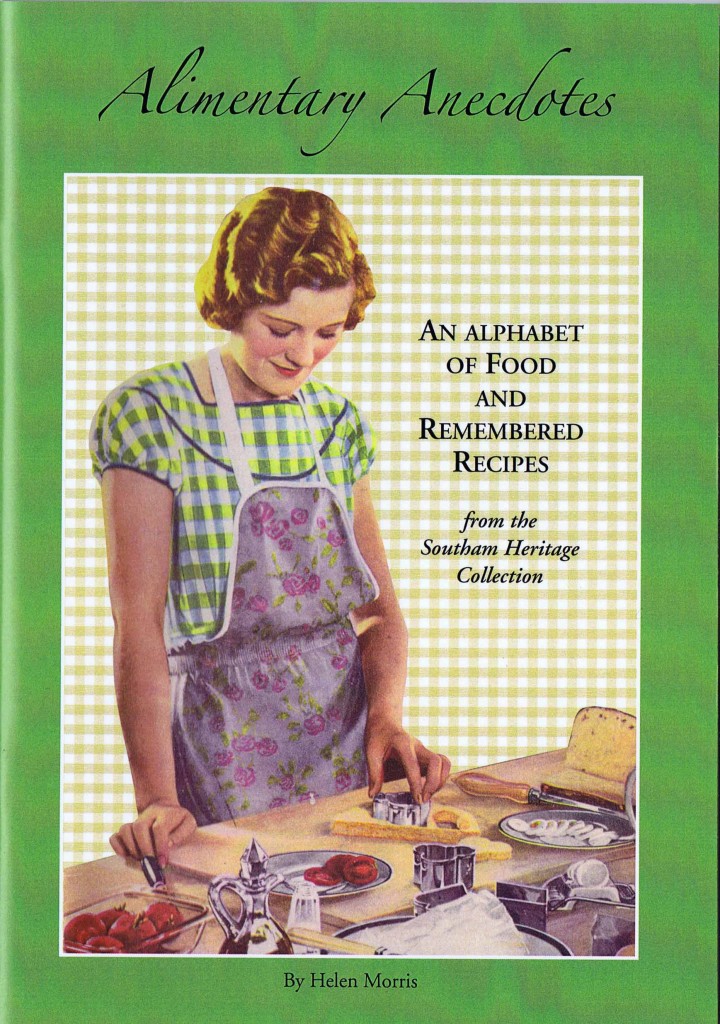 Alimentary Anecdotes
This is Helen's second little alphabet book written for the Southam Heritage Collection. It is a collection of light-hearted and historical anecdotes, mostly taken from the Collection's Oral History archive on the theme of food and drink. These contributions are transcriptions of recorded stories which are all available on CD's to buy from the Southam Heritage Collection.
Illustrations have been chosen from some of the books and documents in the Collection and you will also find some researched from sources on the internet or written by helpful friends of the Collection.
Helen's book is available from the Southam Heritage Collection at Tithe Place Community Rooms, High Street, Southam CV47 0HB for £5.00. (P&P £1.50) – pleae make cheques payable to Southam Heritage Collection
Or email southamheritage@hotmail.com or call Linda Doyle on 01926 814214.