Mrs Tom Griffin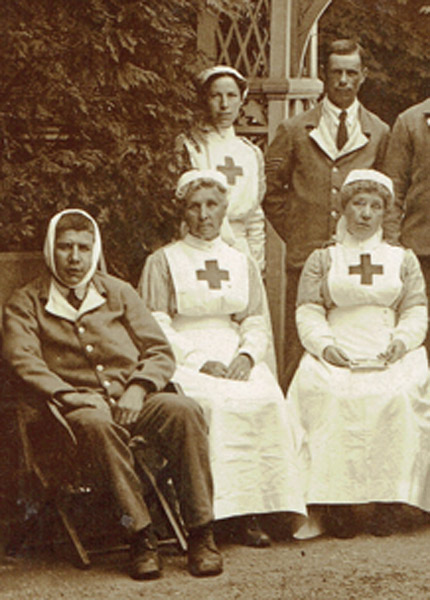 When she obtained her Red Cross qualification in 1914 Mary was listed as 'Mrs Tom Griffin'.  On 7 April 1917, the day the hospital opened, she began her VAD service and the Red Cross database lists her as Mrs Mary Meddows Griffin.
   Mary was wife of Thomas William Griffin who farmed at Home Farm Napton.  He came from Ladbroke and Mary's family home had been in Hunningham.  She and Thomas married in 1893 and they had no children.
   Mary was 60 years old when she began work at the hospital. There are several older women on the photographs so we hope eventually positively to identify this hardworking dedicated member of the Red Cross.
   On this picture with Isabel Tolley standing behind, seated next to a badly wounded soldier are two older VADs. Mrs Oldham is on the left but the name of the other has not been established although she features on several images.