Nellie Hillier
Nellie is seated, left, on the arm of the garden bench. The other girls have not been identified although their faces are very familiar from many photographs taken at the hospital. Seated on the bench (right) is the Commandant with one of her professional nurses. It is either Sister B. Clipstone or Sister Roberts.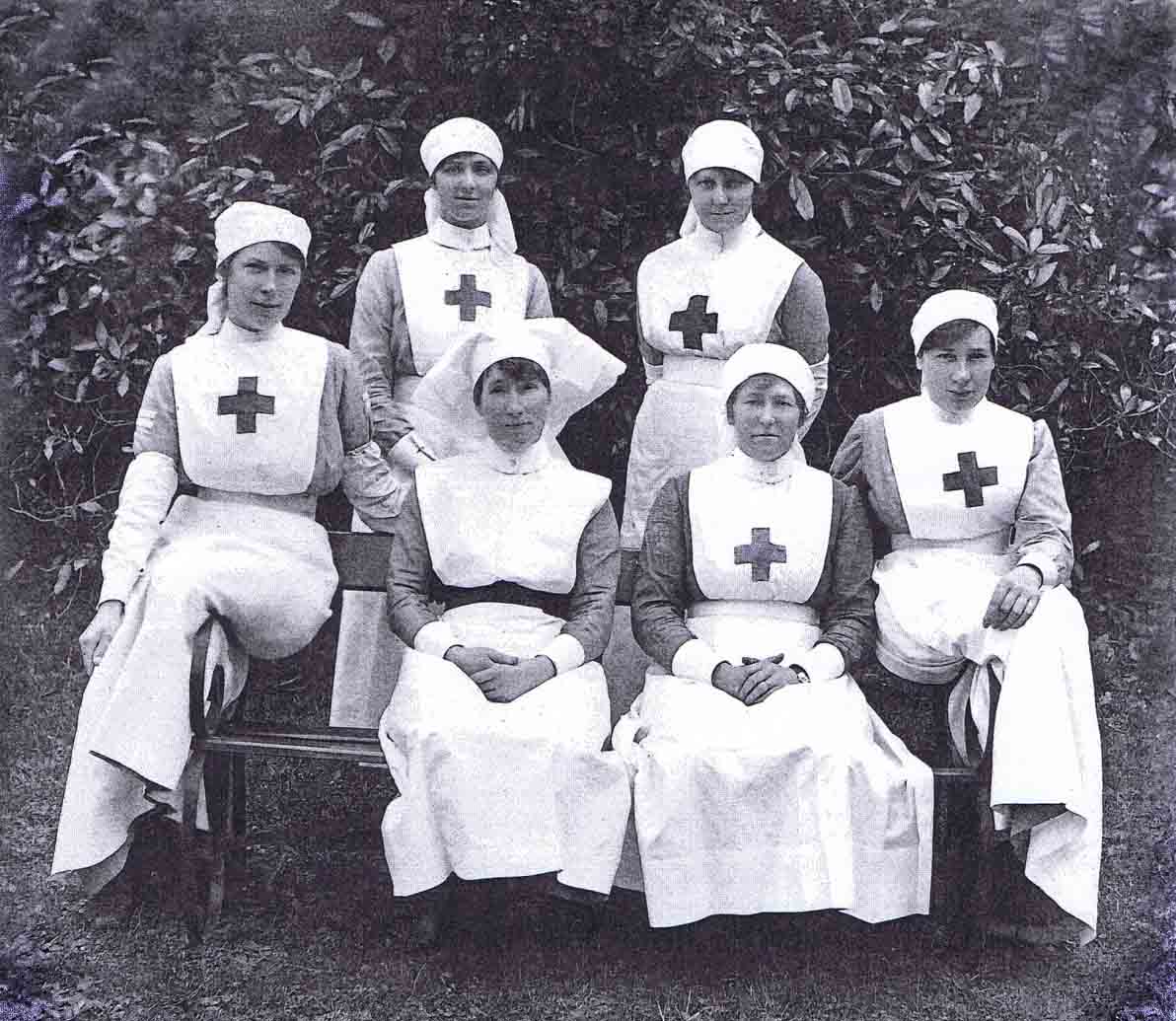 The photograph show clearly the VAD uniform: long blue dress with oversleeves and white apron with a cap tied at the back. These caps were introduced in June/July 1915 so are a useful tool when dating early WWI photographs of VADs. Note the Commandant has short cuffs and her gown would have been dark red.
   Born in 1887 Nellie came from Bascote Heath the eldest child of Mr and Mrs W.J.G. Hillier of White House.  One brother, Able Seaman Douglas Hillier was lost at sea on the third day of the war when his ship the light cruiser 'Amphion' was mined and exploded on 6 August 1914 in the North Sea. The names of all 140 men from this ship are recorded on the Plymouth memorial.
   Another brother Davis Oldham Hillier was killed on the Somme, on 3 August 1916. He is buried in Gordon Dump Cememteryt, Ovillers-la-Boiselle, France.
   After the war Nellie was matron at Blundells School for Boys. She was well equipped to care for the health and wellbeing of young lads. Sadly aged just thirty nine, she died in 1926.[1]
---
[1] Photograph and family information from Mrs Margaret Grant, niece of Nellie Hillier.