Maria Hincks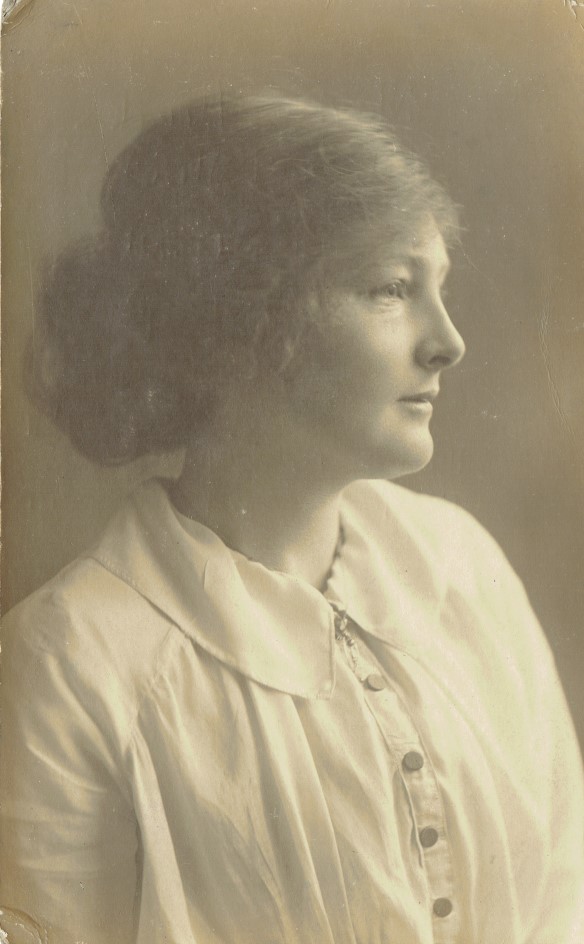 'Did you know the hospital at the Springs was opened and there are about 40 wounded there. It would be nice if you were there (only not a very bad case)' wrote Maria Hincks to her much-loved younger brother Ned on 22 April 1917.
   Little did Maria know when she sent her letter that Ned, serving in France with 11th Battalion, Middlesex Regiment was already dead.  He was twenty years old and was killed in action on 11th April 1917. Such was the carnage and disruption in the battle lines that the family did not receive notification from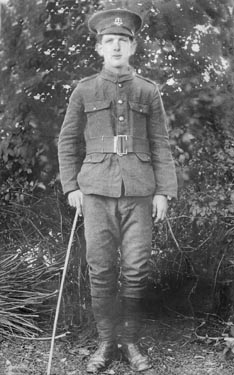 the authorities until early May.
   In the mean time Maria had written three times to her beloved brother. She was a fun-loving girl and she wrote lengthy letters in sisterly, chiding and joking style about drink (he was supposed to have taken the pledge), the 'vermin trade' (the louse), and the food that they had sent which arrived smelly (kippers were 'tripping'). It was devastating news when the family found he had been killed.
   The daughter of Ned's young sister Marjorie recalls clearly that her mother said that her elder sister Maria became a VAD.  Liz Bishop is the niece of Ned (daughter of Marjorie) and kindly agreed to share her knowledge of the family. She proudly treasures remembrances of Ned including many letters and his possessions sent back from France. She also recalls family photographs of Maria in VAD uniform but these have been lost in the mists of time.[1]
   Maria was born in 1893, second daughter of eight offspring of farmer and race-horse breeder and owner, Marlow Hincks and his wife Margaret. Maria was very close to her young soldier brother and it seems quite likely that after his death she felt the necessity of serving the wounded soldiers at the Southam Hospital.
   Later after the war Maria married William Hoflin and lived in Rugby. She had a son Hugh Anthony William known as Tony, but sadly her husband died when Tony was only eleven years old.
---
[1] Several interviews: Val Brodie with Liz Bishop, Southam, Autumn 2014. Photographs and access to letters by kind permission of Liz Bishop.