Alberta Sprules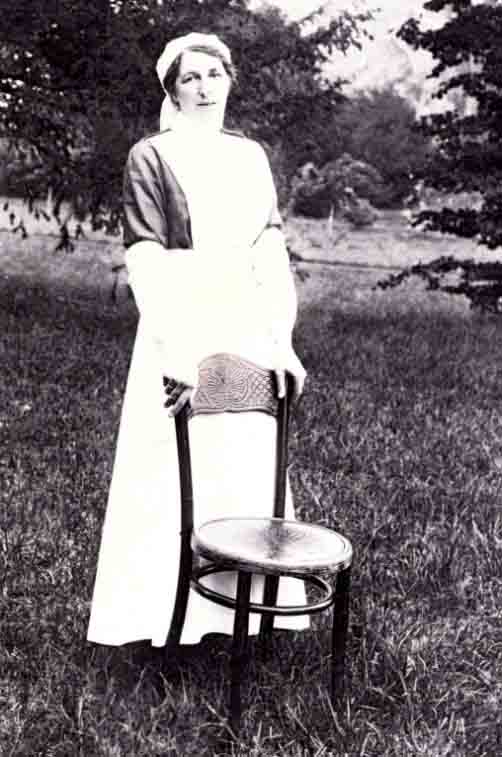 There were thirty women in Southam who gained the Red Cross certificate in 1914 but it is not known if they all served when the hospital opened in 1917.  Equally there are a number of females – young and older – who appear on the photographs that we cannot put a name to. The identity of this nurse (left) remains a mystery.
   Alberta Kate Sprules qualified as Red Cross VAD in 1914. Born in 1877, Alberta would have been 40 years old when the hospital opened. Like all the population she would have been required to register in 1915/16 and be involved in some war work so she may have continued with her interest in the Red Cross.
   Alberta was the youngest of the Sprules family and she was a child of only twelve when her mother died. She remained single, and lived with and kept house for her father Walter Sprules in Radbourne, near Southam. Walter was a retired Civil Servant in the Army Inspection Department so it was not a poor household but it was a huge house, with no live-in servants, so Alberta was accustomed to hard work.
   They had come to Southam from Bexley and to Kent Alberta returned in her old age. She died aged eighty four in Kent so it seems unlikely that locally relatives will be found who will know more about Alberta's possible life as a VAD or positively identify her amongst the many unknown nurses.