Miriam Chamberlayne (Mrs Lousada)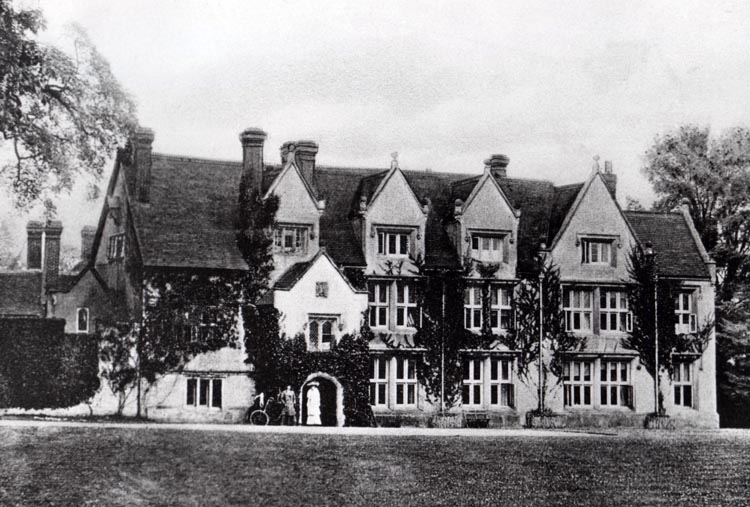 Brought up at Stoneythorpe Hall, Miriam was the younger sister of Daisy Chamberlayne who also was a VAD. Born in 1885 youngest daughter of William Tankerville Chamberlayne and Evelyn Chamberlayne, the family had a privileged upbringing. There was a bevy of indoor servants, a school teacher employed as governess to the three daughters and also a nursery servant to keep things spick and span for the children.
   Before the war there were summer vacations in Scotland at a shooting lodge (pictured here on the left are Miriam and Daisy), and cricket matches against Shuckbrough in which the young women joined their two brothers and the servants to field a side. Less of a 'tomboy' than her fearless sister Daisy who rode to the hunt, Miriam would accompany in a fashionable dog cart.[1]
   The sisters also had to accompany their mother opening local flower shows and other gentile events. It was an existence that both girls escaped from – Miriam by making (temporarily) an unsuitable liaison and Daisy by going in 1915 to the danger zones to nurse in France.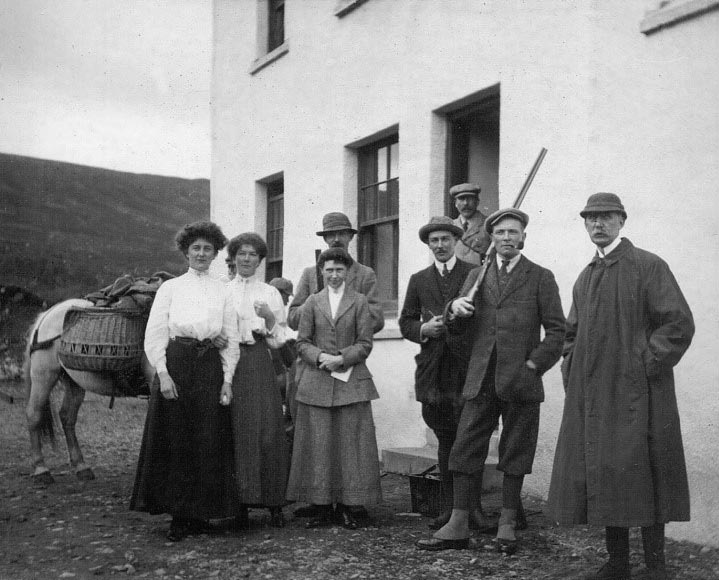 Miriam joined the Southam Red Cross Hospital when it opened in April 1917. She was  married in Spring 1919 so it as Mrs Lousada that she is praised (Leamington Courier April 1919) for her work as Quartermaster with Miss Irwin.
   She is remembered by her great niece Gill Reid living in Long Itchington as an old lady. Sadly Miriam's son died in WW2.
---
[1] Photographs and information from the Chamberlayne family album by kind permission of Gill Reid.