Following the success of the Battle of Britain, Southam played its part in taking the war to mainland Europe.  In August 1942 an area of land east of the town (now a major new housing estate) was requisitioned as an Elementary Flying Training School.  Trainee pilots were bussed into Southam for basic flying training on aircraft like the Tiger Moth. Following acquisition of basic flying skills, they were posted elsewhere to continue training for night-time bombing operations.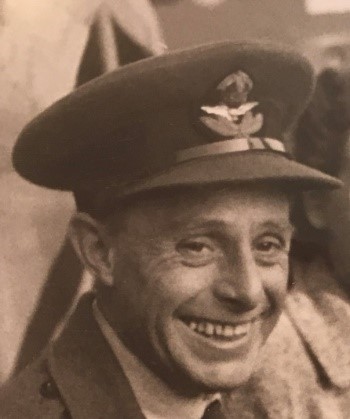 The Commander of Southam Flying Fields was Squadron Leader Percy J Waller. Percy Waller had been a pilot officer in the Royal Flying Corps in WW1 and afterwards a member of the Air Force Reserve. During that time, he had some interesting experiences including one when, flying upside down, he sensed some unexpected movement and realised his harness was not fully secured! Fortunately, he was able to recover the situation, but he did admit in his diaries to being somewhat chastened by the experience of nearly falling out of his 'plane.
After WW1 Percy moved to Holland where he met and married his wife, Marie. At the outbreak of WW2, he was recalled to active RAF service back in the UK and was posted as commanding officer of a training unit at Southam. According to a newspaper report he was recorded as inspecting 32 instructors, 128 pupils and 65 planes every morning. Southam only remained a flying training school for two years before it became part of the preparations for the Normandy Landings and D-day. At that point Percy was posted to Canada where he performed a similar pilot training role.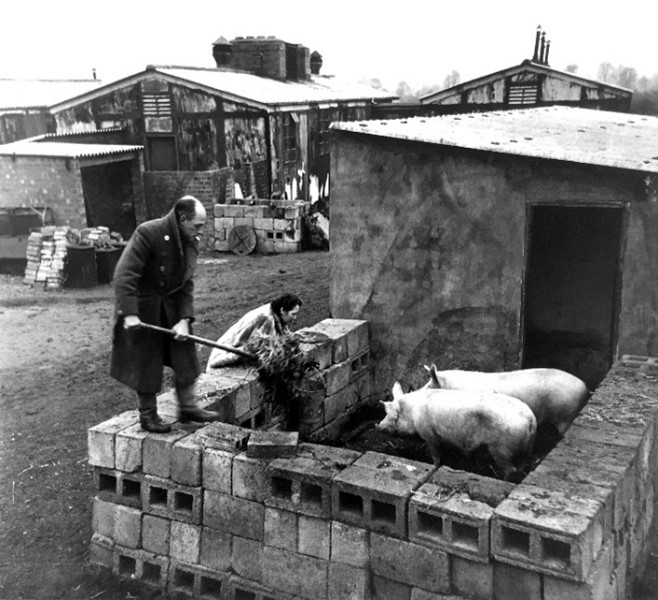 Before the war ended, Percy bought Southam Flying Fields (around 100 acres of land) with a view to turning it into a farm.  He knew nothing about farming, but this did not stop him being successful.  He started by converting a Nissen Hut, once the Officers' Mess, into a house for himself, his wife and two children. Improvisation continued as can be seen in this photo showing Percy Waller accompanied by his wife dressed in a fur coat, feeding pigs in a sty made from blocks. Percy is reported as saying "Neither my wife nor I knew much about the land before we started farming, but we had common sense, we read text-books, and we worked hard. In our first twelve months we paid our way and now we are getting a comfortable living from the farm."
Shortly afterwards he purchased a second farm on Ladbroke Hill.  Unfortunately his success was short lived.  He died in 1957 aged just 58, having become a highly respected member of the farming community and an active participant in local affairs including the British Legion.
Southam Heritage Collection is located in the atrium of Tithe Place opposite the Library entrance.  We are open on Tuesday, Thursday, Friday and Saturday mornings from 10am to 12 noon. To find out more about Southam's history, visit our website www.southamheritage.org  telephone 01926 613503 or email  southamheritage@hotmail.com  You can also follow us on Facebook.