A small part of Southam's rich and interesting heritage is currently the subject of debate because of a planning application for development of the site.
Southam's windmill was once a prominent landmark situated on the highest point of the town, by Southam College on the Welsh Road West, opposite the entrance to Mill Road – which was, of course, named after it.
It was originally built about 1807 and the first mill was destroyed by fire and rebuilt in 1849.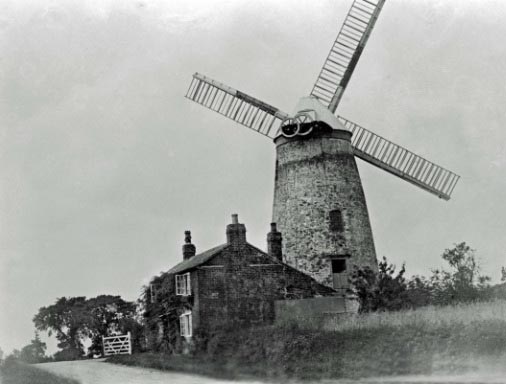 The six storey mill had a fine set of sails that worked the machinery of two sets of stones on the third floor. On all but calm days, it ground flour for the town's several bakers until 1923, when the sails came off and the mill continued to work daily despite the weather, first under steam and then by oil until 1948.
The latest owners were the Griffin family who purchased it in 1947 along with the bakery business that went with it. They moved into the small cottage alongside the mill and bakehouse and took on a daily delivery of bread and cakes to the doorstep of many Southam residents. The baking was a seven days a week job that started on a Sunday evening when the dough was mixed for the Monday morning batch of bread.
The mill remained a tall and stately landmark until 1955 when it was truncated and eventually demolished down to its foundations in the 1980s.
Anyone with an interest in local history is welcome to join Southam Heritage Collection. Please email cardallcollection@hotmail.co.uk or telephone Bernard on
01926 613503 or Linda on 01926 814214.