Sergeant Charles Francis Jordan Pope (63531)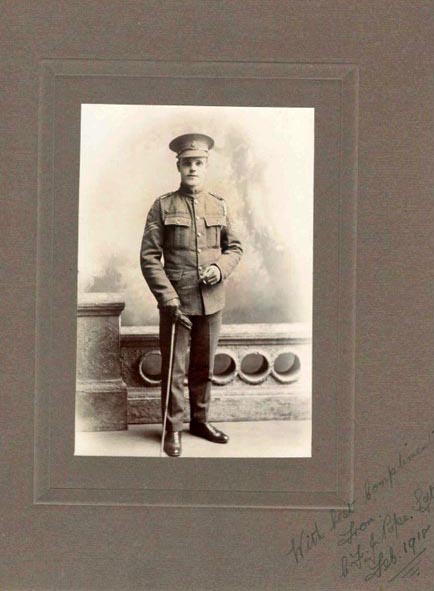 Sergeant Pope was a patient the Southam VAD Hospital at the beginning of December 1917 when he signed Winnie Tolley's autograph book with a comic and flirtatious message: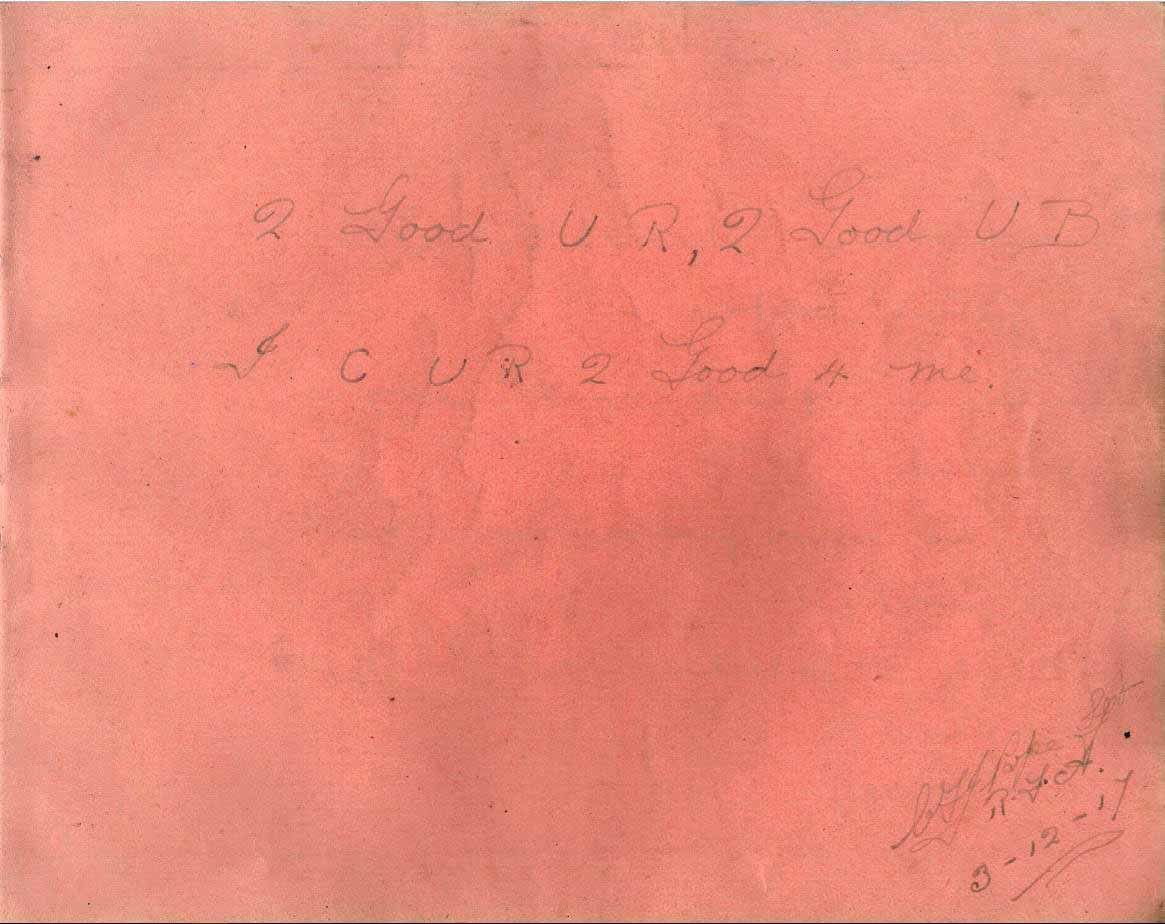 2 good U R, 2 good U B,
I C U R, 2 good 4 me.
He was at the time a single man of twenty-three years. He remembered his time at Southam and in February 1918 he sent this photograph to VAD Edith Reynolds.
The photograph of Charles Pope has remained in the Reynolds' family archives and with the assistance of Debbie Martin, great niece of Edith, his life story has been partially pieced together.
Charles was born in Chelsea in 1894. In 1910, aged sixteen, he joined the Pembroke Yeomanry as a messenger.  As a regular he served in WWI from the outbreak of war in August 1914. He was a bombardier in RFA eventually promoted to Sergeant.
Sergeant Pope was gassed in France in October 1917 and sent back to Britain, to Southam Red Cross VAD Hospital.  He likely would have benefitted from the fresh-air, outdoor-ward arrangements.  He was moved on after the usual six-week stay to Catterick Military Hospital in mid-December 1917.
Maybe in Catterick he met his future wife for he was married on 1st September 1919 to Caroline Esther Bell at Thornley-on-Tees. He was living there at 61 Queen Street when his three medals were sent to him in the 1920s. He was awarded the 1914-15 Star, British and Victory medals.
The couple appear to have moved around the country – records are unclear if he rejoined the colours. One thing is clear he ended his days in the North. He died in Staincliffe in 1968 and his wife died there, aged ninety-five years, in 1992.