Southam in WW1
Centenary Archive
Honouring those who died and all who served

Arthur Robert Williams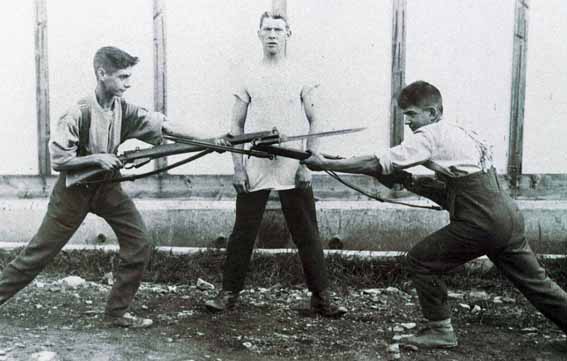 Arthur Williams was born on 17th March 1900 so he would have been eligible for conscription when he reached eighteen. He joined the Royal Warwickshire Regiment and is pictured below standing on the right of the group and also in this (probably posed) photograph of bayonet training. The end of the war was not in sight when the Germans made their big 'push' in Spring 1918 so he may have served in France.
He survived the war and returned to Southam, became a cement worker and in 1921 he married Hilda Tyler. They lived in Coventry Street.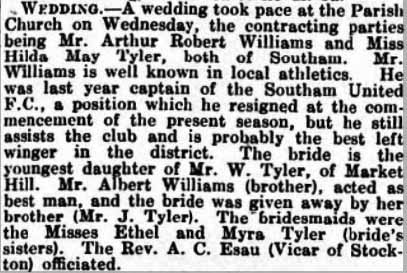 Son of labourer William Williams and his wife Emma, Arthur was brought up in a household which included older half-brothers George and Herbert Fell, brothers Henry and Albert, and sister Helen.
In 1928 he was elected to the Town Council in what was a quite closely contested vote.[1] By then he had seen a lot in life but was just short of his twenty-eighth birthday.
He was known as a local sportsman 'the best left-winger in the district'. Arthur Roberts Williams died in 1960 and is buried in Southam.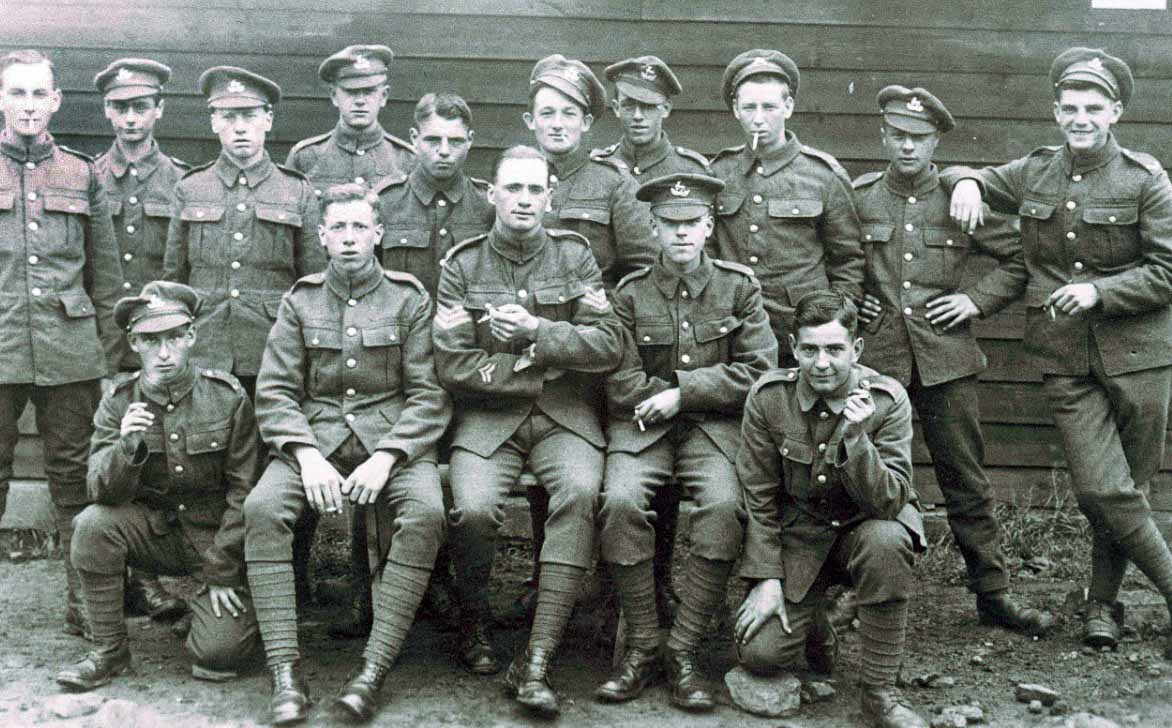 [1] Rugby Advertiser 16th March 1928