Southam in WW1
Centenary Archive
Honouring those who died and all who served

Richard Henry Turner (T/4/039884)
Richard Turner's was a sad but brave attempt to serve. Aged thirty years, he enlisted on 28th December 1914, was medically passed by Dr Lattey, and joined the Army Service Corps. He was discharged almost immediately in early January 1915 with Chronic Rheumatism.
Army records state he was of 'good character', but he was 'not likely to become an efficient soldier'. The Southam Chief of Police was sent this notification plus an Armlet to be delivered to Richard Turner. Like the later introduced Silver Badge, it showed he was demobilised as medically unfit.
Born in 1884, Richard Turner was son of William and Ester Turner. He worked as a stone-quarry labourer.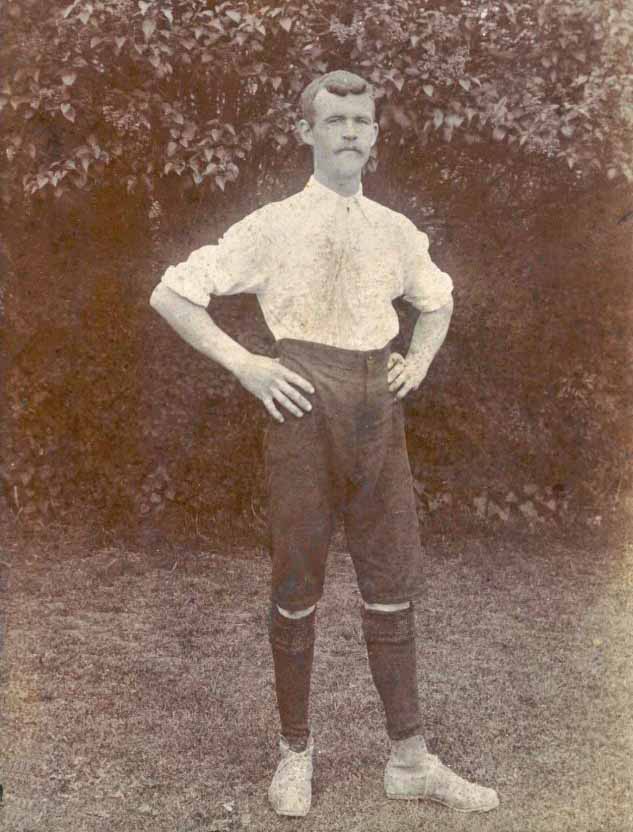 He is seen here in an early photograph supplied by his descendant Ron Turner. He married Mary Elizabeth Gaskins in 1909 and they lived in Mountfield Gardens. They had four children: May Elizabeth, Richard Henry, John Edward and Alice May.
Richard Turner died in November 1918 and is buried in Southam.