Southam in WW1
Centenary Archive
Honouring those who died and all who served

Private George Frederick Sturley
The war records of G.F. Sturley reveal a man who went through a very tough time in WWI.  He endured punishments, was commended for gallantry, and was gassed during the Third Battle of Ypres. He suffered acutely with skin conditions and long-term throat disease afterwards.  Compared to his brother, W.W. Sturley (see this archive) George seems to have had an excruciatingly painful war.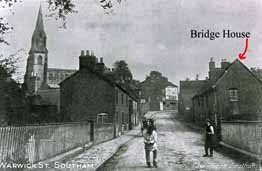 George was born in 1890 youngest son of George F. Sturley (senior) who was Relieving Officer and his Napton born wife Elizabeth. It was a white-collar worker's household and by 1911, George and his slightly older brother William, both were employed as clerks. They lived with their widowed mother in Bridge House, a nicely-appointed residence at the bottom of the town.
George Sturley enlisted in December 1914 and joined 99th Field Ambulance 33rd Division (T4/042663) as a driver. At first things did not go well. Before leaving England he was punished for 'Neglecting to help manhandle a wagon' and given ten days of 'CC' (confined to camp) and he embarked for Le Havre on 12th November 1915 but within a month was in more serious trouble. For being 'Absent from duty without leave', on 21st December, he was given seven days of Field Punishment no 2. Thus he spent his Christmas enduring excruciating and humiliating treatment for two or more hours per day plus hard labour.
There are no other blemishes to his record and from then on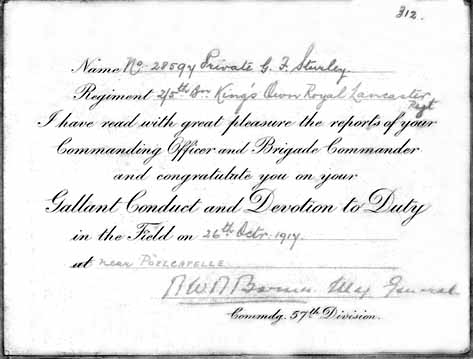 Private Sturley's service was exemplary. In September 1917 he was transferred to Kings Own Royal Lancashire Regiment (KORL) and given a new number (28597). In October he was involved in action near Poelcapelle after which he was commended by his CO for gallant conduct and devotion to duty. His Certificate of Commendation is held by the Regimental Museum in Lancaster and a copy appears overleaf.
Soon afterwards serving with KORL Regiment in December 1917 he was severely gassed but it is hard to know what treatment he received in the field. This picture by John Sargent was painted as an official war commission after the artist visited a scene in the aftermath of a mustard gas attack. It shows men helping each other as they stumbled along led by an orderly whilst others are lying on the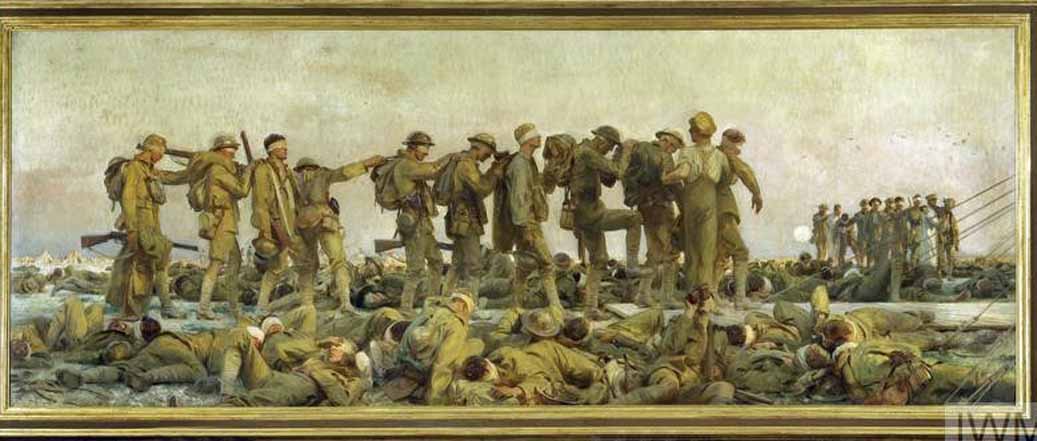 ground waiting for attention.
Henceforth his health was poor.  Early in 1918 he suffered from Scabies and was treated for several weeks in the field, but he was eventually admitted to hospital in Etaples.
Following the gassing, persistent Laryngitis set in and he had yet more hospitalisation. A medical examination in Brussels in February 1919 found his lungs in good order but he had 'Hyperaenia and thickening of the laryngeal niucosa'; these are painful complications, caused by the long term effects of gas inhalation. By March he was back in Lancashire and was demobilised within a month.
After the war G.F. Sturley returned to Southam. He is mentioned early in 1922 in the report of the funeral of Edwin Prattas helping to carry the coffin along with fellow members of the Comrades of the Great War.
In 1922 George married Myra L. Tyler, and eventually six children were born to them.
Where he worked and how he supported his family is not known for he had no war pension. After a long and painful illness he died in 1939 and is buried in Southam Church yard. He was just forty-eight years old.