Southam in WW1
Centenary Archive
Honouring those who died and all who served

Private Joseph (Joe) Sheasby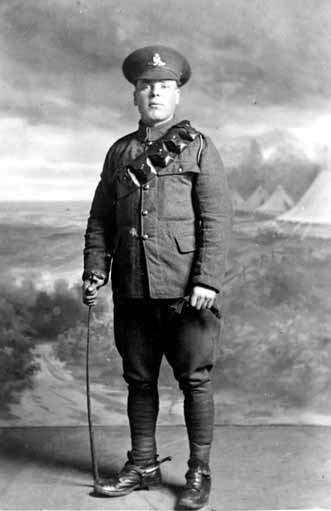 Joe (b.1894) came from a large family. His parents were Henry (Harry) and Harriet Lucy Sheasby, both from Southam. They brought up their family of seven in a four-roomed house in Daventry Street.
Small as it was, the home had a carefully tended garden with clematis and beautifully crisp white curtains. The photograph is of Joseph's elder sister Nellie (b.1890) with his much younger brother Harry Lionel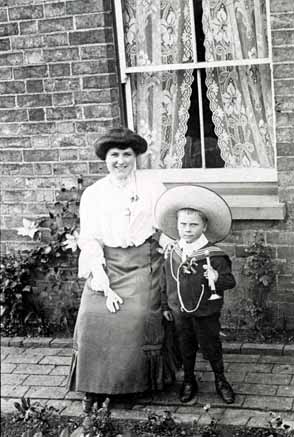 (b.1904). The image featured on the poster for Southam Heritage's exhibition in 2016 'Keep the Home Fires Burning'. Nellie went to work in London as a maid in a smart London fashion house and her trim hair-do and the up-to-date style of her outfit reflects city influence. Joe lived at home working like his father, at the Lime Works.
Private Sheasby attested on 15th February 1915 and he served with BEF in France part of the Warwickshire Royal Horse Artillery. He received a gunshot wound in the arm in October 1917 and returned to England spending a total of 53 days in hospital. Eventually, rehabilitated, he rejoined his regiment sailing to Egypt in August 1918. He was demobilised in 1920.
Joe was married before the war in 1913 to Edith Hyde, a Southam girl whose family lived on Abbey Road.  The young couple lived in Leamington at various addresses on Park Street.  After the war Joe worked as a labourer at the Brick Works.