Southam in WW1
Centenary Archive
Honouring those who died and all who served

Percy George Shearsby (1898 – 1964)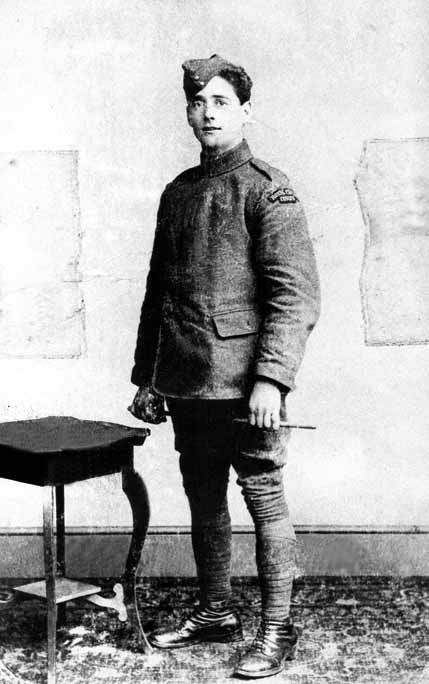 Percy was just eighteen and he stood only five feet tall when he enlisted in the Royal Flying Corps in April 1916. He was the son of James Shearsby, a Southam man and his wife Ann, from Banbury.  The family lived on Coventry Street and Percy like his father was a quarry worker.
The RFC muster roll of 1916 lists him as K.B.S. (Tele) A. Mechanic 2 and later in 1917 he was promoted to A. Mechanic 3. In 1918 when the RFC became RAF, his medical record stated 'fit as pilot' although there appears to be no other evidence that he changed to and trained in that role. Percy was demobbed in February 1919, transferred to the reserve.
In 1921 Percy married Agnes Mary daughter of another lime worker John Berry and his wife Martha of George Street, Stockton.
The young couple, Percy and Agnes, did not follow the traditional route of naming their children after themselves; they chose some more modern or unusual names –Clive (b.1922), Nina (b.1924), Sylvia (b.1926), Elizabeth (b.1928), Edmund (b.1931), Mary and Michael (b.1934).
Sadly Agnes died in 1938 leaving Percy with a large young family to bring up. He lived until 1964 and is buried in Southam Churchyard.