Southam in WW1
Centenary Archive
Honouring those who died and all who served

Private Fred Shearsby 2032/164912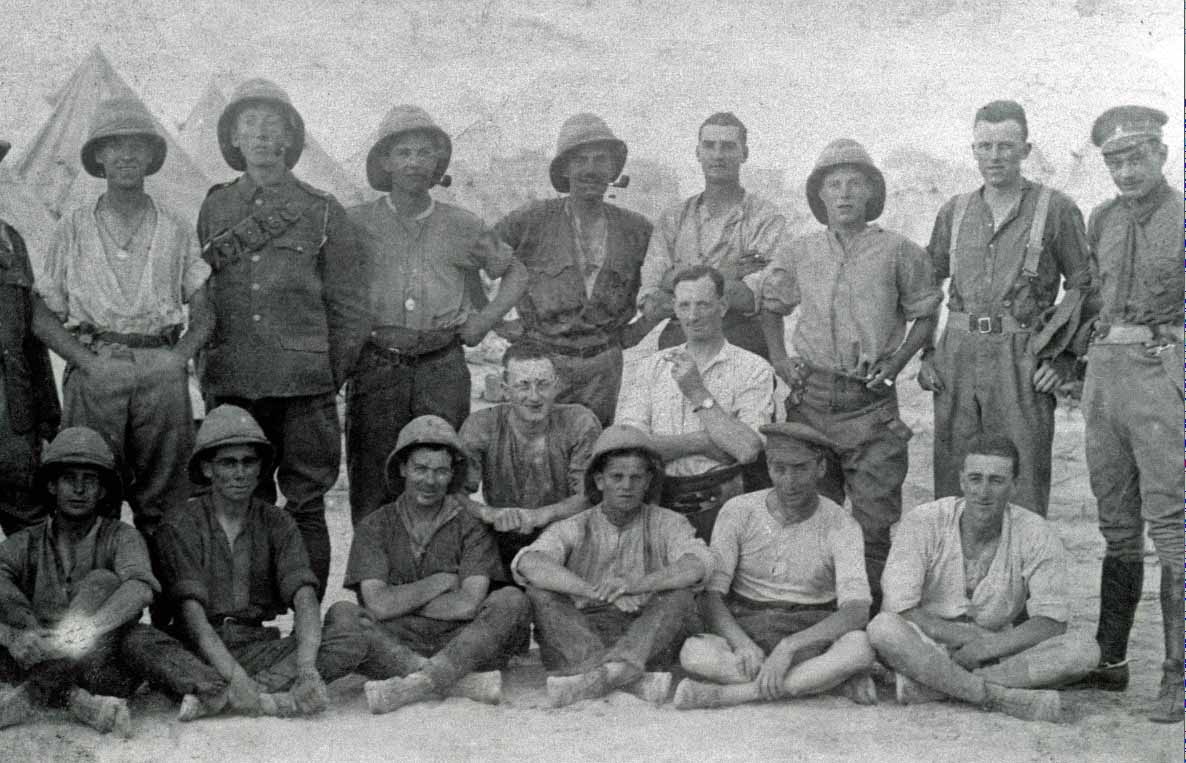 Private Fred Shearsby served with the Warwickshire Yeomanry in Mesopotamia arriving in theatre on 24th April 1915. They are pictured here in tropical kit. The Yeomanry later transferred to the Machine Gun Corps when they were deployed in 1917 on the Western Front.
They were torpedoed shortly after their departure from Britain in 1914 and again when they were transferred from the Middle East. Private Fred Shearsby served in three theatres of war and was awarded the Mons Star, Victory and British Medals.
Fred was born in 1895 to a quarry worker William Shearsby and his wife Louisa. He was the youngest of a large family who lived in Coventry Street.
After the war during the 1920s he worked as a chauffeur and married Eva E. Isham at Southam Parish Church in 1929. The couple later lived at 33, George Street, Leamington Spa and Fred worked in the aircraft industry. He died in Leamington but was brought back to Southam for burial.