Southam in WW1
Centenary Archive
Honouring those who died and all who served

Private Joseph Thomas Pratt (6232/ 285284)
Born in 1883 Joseph was younger brother of twins Bertie and Alfred.  They were sons of Charles and Phillis Pratt. Charles was a Southam man and Phillis came from Ratley near Edge Hill.  Phillis died in her thirties leaving Charles, a quarryman, with a very young family to care for: Joseph who was four and seven-year-old twins.
They lived for a while on Tattle Bank and in 1900 their father was married to Sarah Ann from Ladywood in Birmingham. The same year Joseph, aged eighteen, joined the Labour Corps, Bertie enlisted in the Royal Field Artillery and at some point around this time Alfred joined the Navy.
I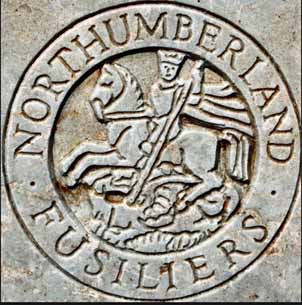 n WWI Private Joseph Pratt served in the Labour Corps first with the Northumberland Fusiliers before transferring to 317 H.S.E. Coy.  He was discharged in February 1918 on the grounds of extreme ill health and awarded a Silver Badge (no.285284). He had served since 3rd January 1900. Further details of his life are not known.