Southam in WW1
Centenary Archive
Honouring those who died and all who served

Sergeant W. H. Poulton MM
W.H. Poulton (known as Harry) was baptised in Southam on 16th May 1880 on the same day as his younger brother Walter.  His parents George Charles and Ann Poulton organised a joint baptism for the two babies born within two years of each other. The family lived in Daventry Street and eventually both brothers, like their father became quarry men at the lime works.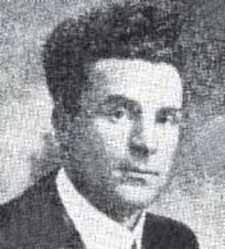 Sergeant Poulton served with the Staffordshire Regiment whilst his brother was with the Royal Warwickshire. The brothers shared the distinction of both being awarded the Military Medal, the highest honour for bravery for non-commissioned soldiers and it was reported in the Daily Mail that the two brothers had earned  the medal within a few days of each other.[1]
Nothing is known of his life other than that in 1903 Harry had married Helen Fanny Butcher from Kenilworth and the couple lived in Coventry. He was buried in Meriden in 1952.
[1] Daily Mail 31st December 1917.