Southam in WW1
Centenary Archive
Honouring those who died and all who served

Private Frederick (Fred) Charles Plummer (1964/164844)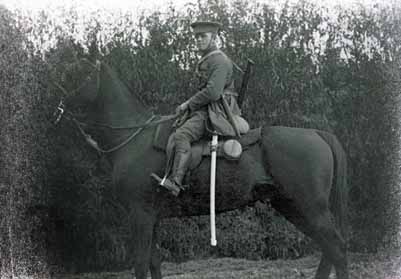 Fred, with seven other Southam members of the Warwickshire Yeomanry attested when war broke out and were in training in Norwich from December 1914. According to research by Alan Griffin, on April 10th 1915 they embarked from Avonmouth aboard the transport ship HMS Wayfarer together with nearly 200 NCOs and men, and 763 horses and mules. The next day, steaming 60 miles north west of the Scilly Isles, they were torpedoed. Of the officers and men, only five lives were lost and all the animals saved. The Southam Yeomen were picked up by the Framfield, a passing steamer.
The local newspapers reported that 'Three Southam troopers, Plummer, Sheasby and Shorthouse were aboard … all have written home to say they are safe'.  The Warwickshire Yeomanry eventually arrived in Alexandria in mid-May 1915 and received many letters of congratulation from the top brass including Lord Kitchener. Major General W.E. Payton, GOC 2nd Mounted Divisions said 'the record established on that occasion will cause all units to emulate their sense of discipline, their courage and their devotion to duty in the hour of danger'.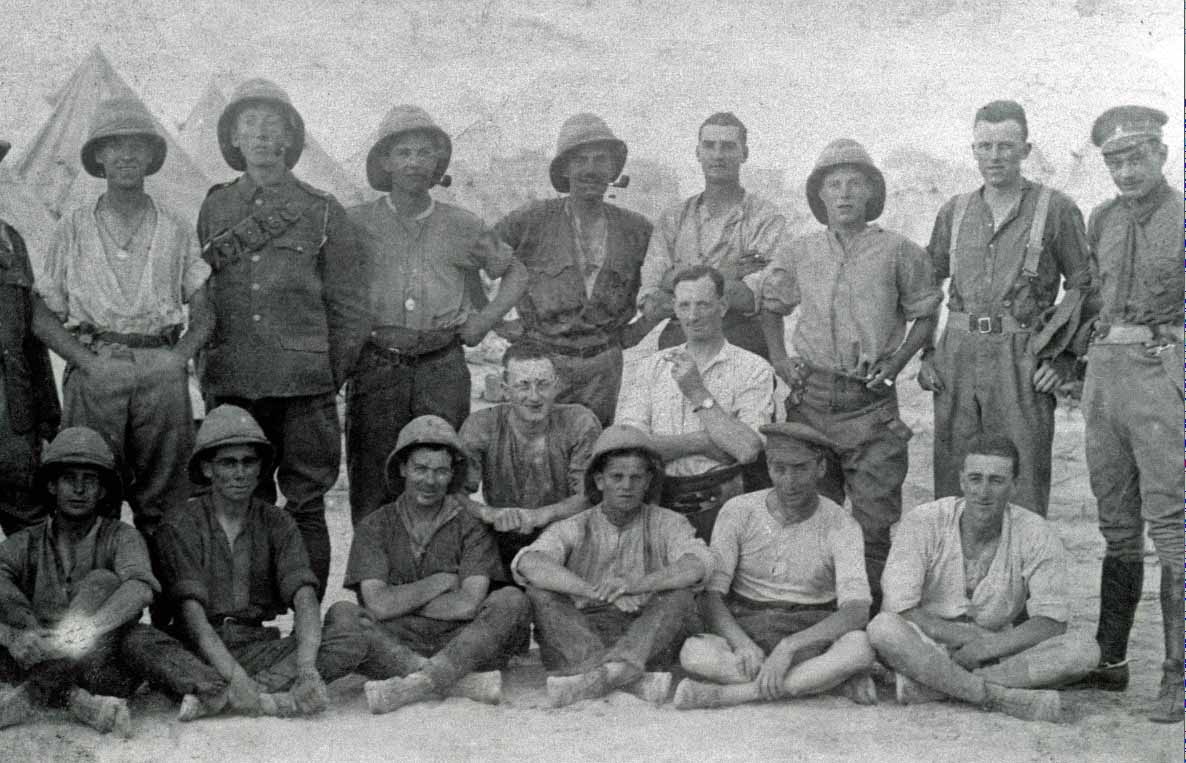 Members of the Warwickshire Yeomanry in Egypt, July 4th 1915. Fred Plummer is centre front row wearing braces.
The Warwickshire Yeomanry were transferred to the Western Front in May 1918 sailing from Alexandria on HMS Leasowe Castle. They were torpedoed again and had to return to Egypt. They finally arrived at Etaples on 19th August 1918. They became dismounted troops and served with the 100 Machine Gun Corps. Fred sent his father this card from Cairo before they left for France.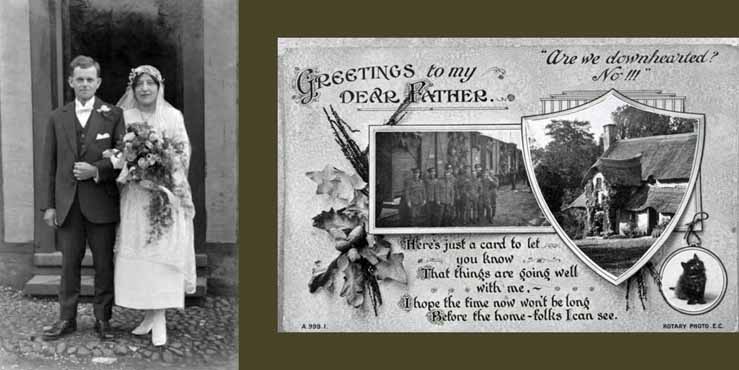 Private Frederick Plummer was demobilised in March 1919 and awarded the British and Victory medals.
Fred was born in 1892 son of William and Martha Maria Plummer who farmed at Southam Holt.  He was married in 1924 to Mabel Cook at Newport Pagnell. The couple had two children – a daughter Beryl (b. 1929) who went to Canada, and son Ian  (b. 1925) who has assisted Alan Griffin with identification of photographs. Fred farmed at Hill Farm at the bottom of the hill near the end of Stonethorpe Drive. He died at the age of eighty in 1972.