Southam in WW1
Centenary Archive
Honouring those who died and all who served

Private Cyril George Parrott (2481)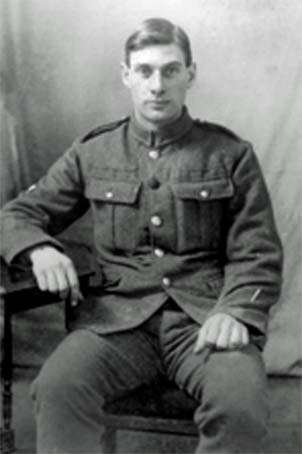 Cyril was born in Southam son of William Parrott a local cab driver (presumably he drove a hackney cab) and his mother Caroline who originated from Burton Dassett. The couple suffered the loss of two baby boys in their early years of marriage but two sons survived: John Arthur (Jack) born 1891 and Cyril George born 1897.
His father died in 1906 and three years later his mother remarried. His step-father was young Edward Humphriss who also served in WWI.
Cyril was a builder's labourer and he enlisted in January 1914 in the Royal Artillery when he was scarcely old enough to do so. Like his brother Jack he married in Plymouth. His bride was Violet May Buzza.
He was a regular who signed on again after the war in 1926 and served until 1936. At the time of his mother Caroline's tragic suicide in 1928 (see record of Edward Humphriss) he was, like his brother Jack, serving in India.
For his WWI service he was given the Mons Star, British and Victory medals. He died in 1950.