Southam in WW1
Centenary Archive
Honouring those who died and all who served

Sergeant Benjamin Morby 7681295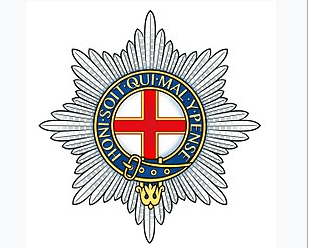 Born in 1883, Benjamin was son of Benjamin and Phyllis Morby of Banbury Road, Southam.  Their son Henry Thomas Morby was killed in Greece.
Benjamin worked in the lime quarries for twenty years before enlisting as a regular in the Coldstream Guards several years before war broke out.
Benjamin Morby was married to Amelia Ellen Abraham in Canterbury in April 1913.  As a regular he would have been immediately posted when war broke out. The Coldstream Guards were one of the first units to be dispatched and they suffered huge loss of life. He was promoted Sergeant by 1915 and survived the conflict.
The couple raised a family in Kent and by 1939 they were living in Erith.  His occupation was listed as 'War Department Constabulary'.