Southam in WW1
Centenary Archive
Honouring those who died and all who served

Patrick McCann (1896 – 1937)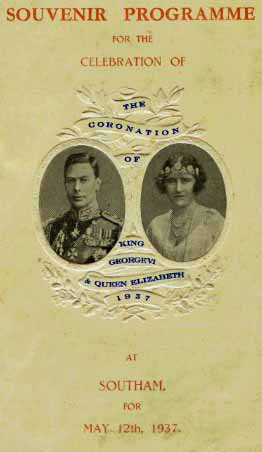 The coronation of George VI and Queen Elizabeth on 12th May 1937 was a day of national rejoicing – nowhere more so than in Southam. The day began with a Thanksgiving Service followed by a Fancy Dress Parade led by the band, sports in the Abbey Grounds, the presentation of Coronation Mugs to the children followed by a tea party and displays by the fire brigade and dancing groups. In the evening there were sports for the adults, the broadcast of the King's Speech relayed in the Abbey Grounds, fireworks and a torchlight procession all rounded off with a late evening dance.
Tragically, during the celebrations, a WWI veteran, Patrick McCann who lived and worked in Southam, collapsed with a cerebral haemorrhage and died.
Patrick was a native of County Derry (his brother Bob still lived there) and he was working as a labourer at the cement works at the time of his death. The service was held in the Roman Catholic Church conducted by Rev. Father Budgen.  His coffin , draped in the Union Jack, was carried through the streets to the burial ground in the Parish Church by ex-service men Messrs. C. Flowers, T. White, and E. Price (secretary of the Southam Branch of Royal British Legion), together with Mr W. Hughes.
Patrick McCann had volunteered to serve in the British Army early in the war, before partition, and in the obituary the local newspaper praised his 'fine army record':[1]

Patrick McCann lived far from his native land but the people of Southam, together with representatives of his employers, and family and friends who travelled from Ireland, came together to honour a war veteran who, as a very young man, had served his country with distinction.
[1] Leamington Courier May 1937