Southam in WW1
Centenary Archive
Honouring those who died and all who served

Sergeant Patrick J Ledwith (13303)
The Rugby Advertiser noted that two discharged (Silver Badge) soldiers were acting as linesmen for a junior football match around Christmas time 1916. One was Victor Burnell whose story is told elsewhere, and the other J.P Ledwith. [1]
Not many details of the military career of this Silver Badge holder (59939) are known. He served with the East Lancashire Regiment (being a Sergeant may imply he was a 'regular') and first went abroad on 5th September 1915. He was discharged on 27th June 1916 and later was awarded the Mons Star, and British and Victory medals. Nothing is known of Sergeant Ledwith's injuries or condition. That he was awarded a discharge with Silver Badge indicates that his injury or illness was in some way very severe.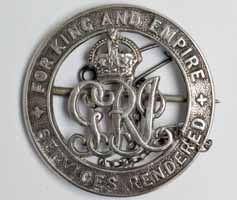 His personal life did not always go smoothly. Born in 1890, in 1914 he married twenty-six-year-old Southam-born Agnes Mary Best. Two months later a son was born but sadly the child died after twenty-one days.
In the 1920s Patrick lived in Leicester working as a mail driver but was estranged from his wife who summoned him in court in Southam for maintenance payments for herself and two children. He was ordered to pay thirty shillings per week. By 1937 he was back living in Southam and placed the following notice in the press:[2] 

But the couple appear to have become reconciled; by 1939 they were living together in Leamington and he was working as an electrician.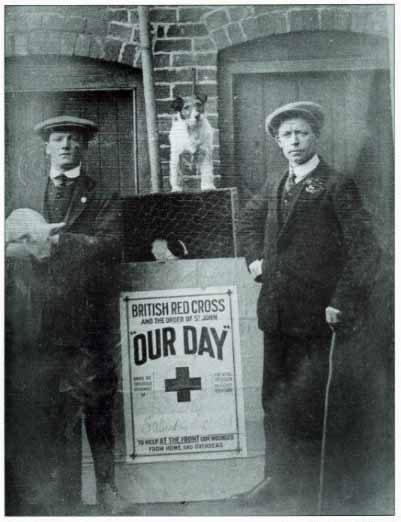 Wearing his Silver Badge (59939), Sergeant James Ledwith (known as Jimmy) is fund raising together with another wounded veteran Victor Burnell.
[1] Rugby Advertiser, 30th December 1916. [2] Leamington Courier, 3rd December 1937.