Southam in WW1
Centenary Archive
Honouring those who died and all who served

William Henry Lake
William Henry Lake was the maternal grandfather of local historian Alan Griffin and his brothers Bill and Phillip.  William was born in 1889 in Souldern in Oxfordshire. His mother died young and he was brought up by other members of the family.  Not a wealthy family, William's father eventually died in Banbury Workhouse in the 1950s.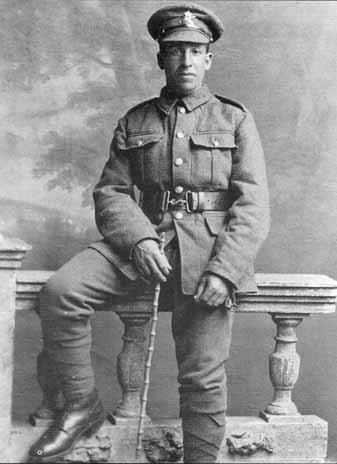 Young William worked as a farm labourer but in 1912 he married Edith Emma Luing of Steeple Barton at Woodstock Church and they subsequently moved to Southam where William worked at the Kaye works. Emma gave birth to her first child Evelyn Mary in 1913 and other daughters followed but, sadly, Winifred Martha died of meningitis, aged just five months, in June 1917.
William Henry Lake served with the Machine Gun Corps in the Royal Berkshire Regiment (87286) attesting in December 1915.  According to Alan although his grandfather rarely spoke of his wartime experiences he recalls 'as a boy I saw him shaving in their little Coventry Street house and he had a number of bullet or shrapnel wounds on his arms and body'.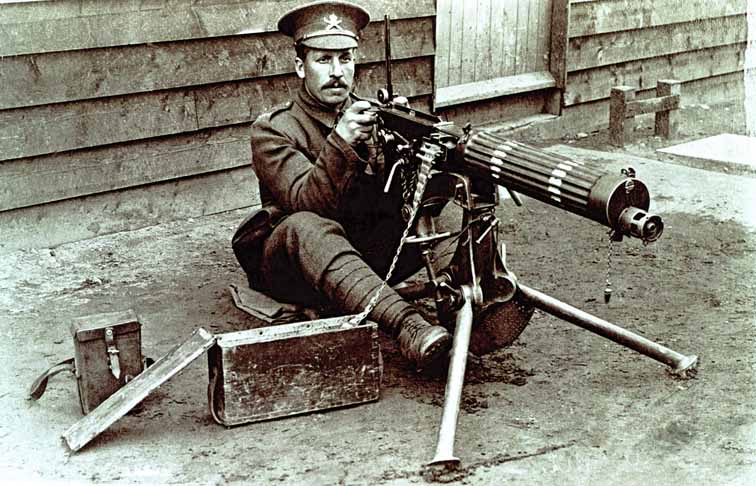 The picture of William seated behind a Vickers machine gun was taken on a training course at Grantham which was a large training base for the machine gun corps.
 The military records show that in April of 1918 Private Lake was brought back to 'blighty'. Alan recalls his grandfather speaking of Netley Military Hospital, probably where he was treated on arrival in this country. Records show his medical discharge was from Birmingham War Hospital, Rednal when he was given a furlough for August 1918.
He returned to the conflict eventually serving in the Rhine Army. His service ended in September 1919 and in 1922 he received his War and Victory medals.
When William's eldest daughter Evelyn grew up she married William Griffin in 1939 and was mother to Bill and Alan. William died in 1967.