Southam in WW1
Centenary Archive
Honouring those who died and all who served

Private Alan George King (038953/205010)

The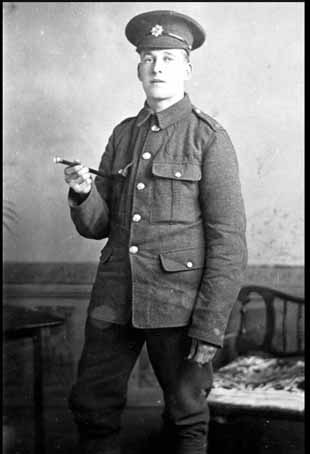 newspapers encouraged families to let them know family war news and then they published columns of details, sadly, often of deaths and of those missing, but occasionally there was good news. Mr and Mrs George King of Leamington Road, Southam must have been relieved to have news that their son was making 'satisfactory progress' in a hospital in England after being wounded near Rouen in France.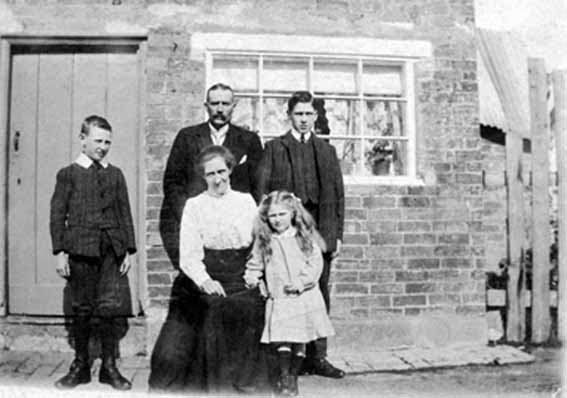 Alan was born in 1895 the son of postman George Henry King and his wife Ellen who lived in a small house on Leamington Road. Their life had already been touched by tragedy as three of their six children died very young. Alan worked a baker's assistant before enlisting in Royal Army Service Corp in December 1914; details are sparse but his record notes make clear 'camped in field' in January 1915.
Private King sailed from Southampton to Le Havre on HMS La Marguerita in April 1915 with 14th Field Bakery and soon he was baking loaves for the troops. They worked in field bakeries, as this photograph illustrates, using spade-like tools on long poles to get the loaves in and out of the fire ovens.[1]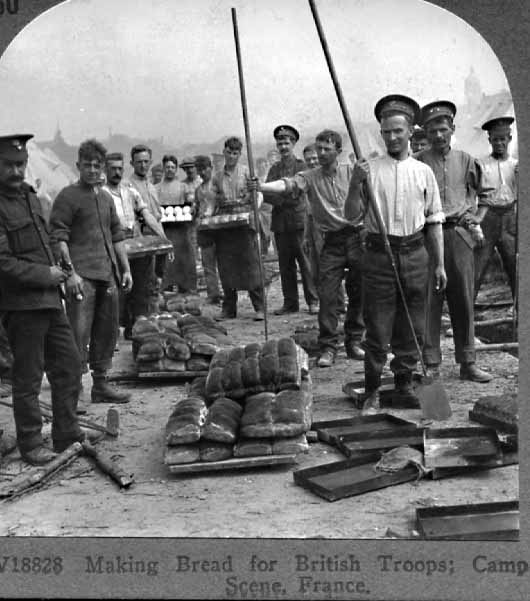 There was leave in late October 1916 and again in early December 1917, and in that year he was awarded G.C. (Good Conduct badge). In summer of 1918 Private King became Rifleman King, transferred for operational reasons to KRRC, but still a baker. Shortly afterwards on 15th September 1918 he was wounded in the face at Rouen and transferred to Britain. He was transported to England on HMHS Formosa (pictured below). This former French liner, which was used from 1915-1919 as a hospital ship, could accommodate about 450 patients.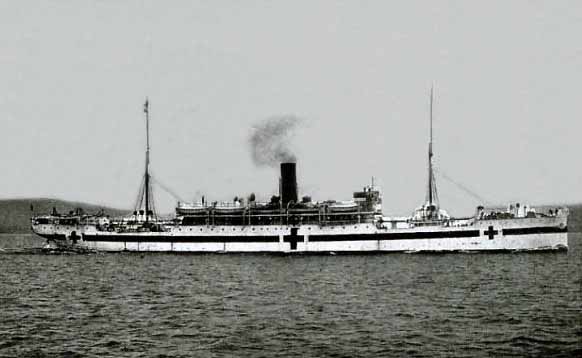 It was then that his parents were able to report he was making progress (this newspaper extract above is undated) and in April 1919 he was demobbed at Sheerness having been awarded the 1914-15 Star, British and Victory medals. In 1923 Alan married Laura J. Thacker from Harbury and by the outbreak of WW2 he was working as a baker in Rugby where the family lived in Cambridge Street. We lose sight of him until his death in Hastings 1981. He was 86 years old and the same year his wife Laura died – she was 91 years old. They are buried in Iden in Sussex.
[1] Photograph from a stereoscope set of photos owned by Alan Griffin.