Southam in WW1
Centenary Archive
Honouring those who died and all who served

JOHN HENRY REYNOLDS (136264)
John Henry Reynolds (Harry) was born on 17th February 1885, the 4th child of John and Margaret Jane Reynolds, farmers of Southam. In March 1900 aged fifteen, he became a Pupil Teacher in the Boys School at Southam, after which he joined the 'family firm' as a farmer.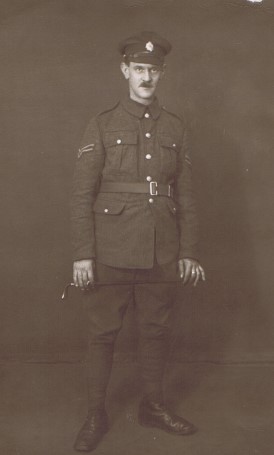 At some point before 1916 Harry served for a short time in the Warwickshire Yeomanry. He enlisted for the First World War on 2nd March 1916 whilst temporarily working in Bedford as a Farm Manager. He was called up on 12th October 1916 and entered the 29th Middlesex Regiment. However, due to the fact that he was not considered medically 'A1 Fit' he was transferred shortly afterwards to the 13th Devons, and thereafter spent the rest of the war serving in the Labour and Agricultural Labour Corps. On 25th June 1919 he was posted to Cologne as part of the British Army of the Rhine and was eventually demobbed in 1920. On demobilisation Harry became part of the Class Z Army Reserve.
John Henry married Amy Gertrude Randall daughter of Henry Randall, licensee of the Bowling Green public house in Southam, on 31st October 1921. They had four children all born in Southam: Henry John (1923), Mary Eileen (1924), Seymour Frederick (1926) and Michael Kirley (1930).
After the war Harry returned to faming the two family farms:  Starbold Farm where he and his family lived, and Home Farm, the residence of his father and sister. He retired from farming in 1942 when his father John Reynolds senior died, and for a while ran a general shop with Amy in Pendyke Street, Southam.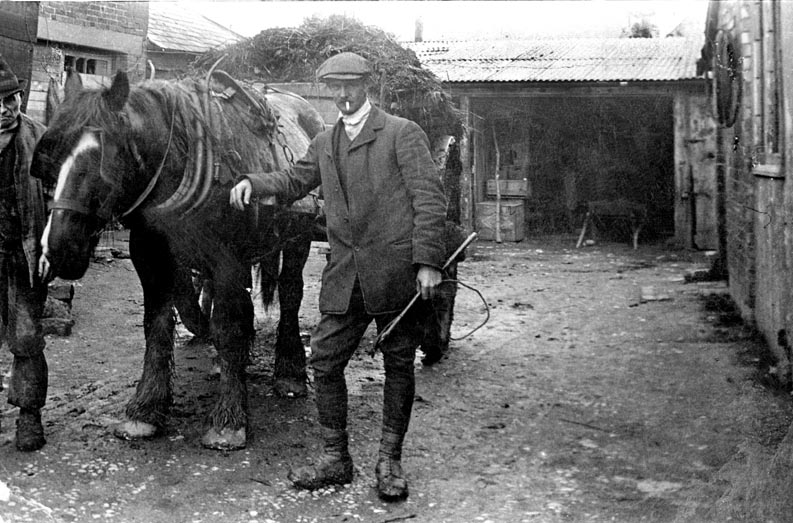 John Henry died on 14th January 1961 aged 75.
(Text and photo has been supplied by Debbie Martin granddaughter of John Henry Reynolds)