Southam in WW1
Centenary Archive
Honouring those who died and all who served

Lt. Hugh Roland Hart-Davies RFC
Mrs Emily Hart-Davies widow of Southam's vicar, had a terrible year in 1917 when her husband died, a son was killed (see Ivan Hart-Davies) and a few days later her younger son Hugh was shot down (for a while presumed lost), injured and taken prisoner by the Germans. Soon after this she had to move out of the rectory and five years after these events she died.
Second Lieutenant Hugh Hart-Davies, not a pilot was flying as the observer in a Bristol F2b fighter (A7171) on 19th August  1917 when they were engaged in a dog-fight over Ostende and crashed behind enemy lines. The pilot was killed but Hart-Davies was injured and held in a Prisoner of War camp (prisoner record 6467). After the war ended he was repatriated and entered RAF Hospital Hampstead for treatment of his wounds. Much later in 1925 he had a serious operation at Highbury Hospital, Birmingham for a condition relating to his wounds.[1]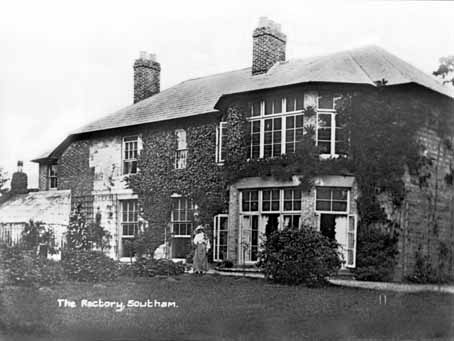 Hugh (b.1892) led a colourful, long and varied life. His mother lived to see him married to Evelyn Yeatman in Kensington in 1921 but the marriage did not endure and came to an end in 1939 in an uncontested divorce on the grounds of his adultery.[2] Meantime he had developed a business partnership 'Hart-Davies and Haggard' in Leamington as a garage proprietor and company director and lived on Tachbrook Road.
The 1950s saw him off to Australia working as an engineer living with Irene (said to be his wife),[3] later returning to England from New Zealand. In 1960 in Glamorgan he married Irene Hart-Davies (whether she was a cousin or his common-law wife is not apparent from BMD records). Irene (b.1914) was twenty-two years his junior.
Five years later Hugh Roland Hart-Davies died in Cheltenham in 1965 aged 73 years old. This son of a vicar, brought up in an Edwardian household at the rectory, suffered severe war injuries but recovered to live a colourful and long life.
[1] Rugby Advertiser, Personal Column 15th December 1925.
[2] Banbury Evening Despatch, 6th March 1939.
[3] Australian Electoral Roll, 1954