Southam in WW1
Centenary Archive
Honouring those who died and all who served

Private Frederick G. Hancocks (60103)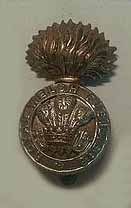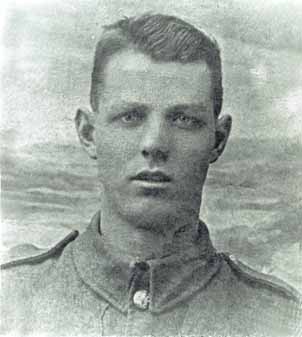 Frederick was born in Southam son of William James and Eliza Selina Hancocks who lived on Warwick Road and who later moved to Stockton.
Frederick seems to have had a stable life after the war. He married Norah Annie Evetts in 1923 and they lived at 1 Cosford Cottages Collingham. He worked as a Rotary Kiln Greaser at the lime works and he died in 1958 aged 60 years old. His name crops up in the usual social activities around Southam and Long Itchington but this normality belies a history which his wife Norah (who lived until 1993) later told Alan Griffin caused him to carry 'the scars of that experience till his death many years after the war had ended'.[1]
This is the story Norah Hancocks recounted. Private Hancocks was serving with the Royal Welch Fusiliers in the Middle East when news reached his mother of the deaths of her two older sons.  She wrote to the War Office to ask for the release of Fred from his duties given the sacrifice already made by the family.  In Alexandria Private Hancocks was called in by the CO and told he would be released but that he had to make his own way home! It took many weeks. He walked 150 miles across the Arabian Desert through scorching sand and suffering badly blistered feet as he followed the camel trains to Port Said. He hitched a lift on a steamer going to Limerick and eventually made it home.
Whether Private Frederick Hancocks was assigned to duties in the UK is unclear but he was awarded the British and Victory Medals.
[1] Alan Griffin Lest We Forget, p.62.