Southam in WW1
Centenary Archive
Honouring those who died and all who served

George Griffin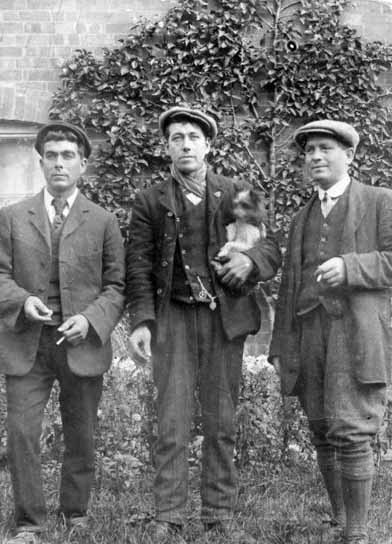 Pictured here before WWI are the three sons of Thomas and Mary Griffin who all served in WWI. Mark (left) and George (middle) both survived the conflict but tragically Ralph (right) was killed in January 1915.  His body was never found.
The brothers were born in Farnborough and the family moved to Southam when their widowed mother Mary Ann Griffin married James Morrey in 1891.
George known as 'Japper' was the oldest of the brothers born in 1882. He married Lily Louisa Varney in Stockton in 1906 and it is thought that they settled in Long Itchington where he worked in the cement works.
Details of his war service have not been established but when he died in 1956 he was honoured by ex-servicemen colleagues of the Southam Branch of the British Legion at his funeral in Long Itchington where numerous mourners came to pay their respects.