Southam in WW1
Centenary Archive
Honouring those who died and all who served

Private John Thomas (Jack) Grant (21851)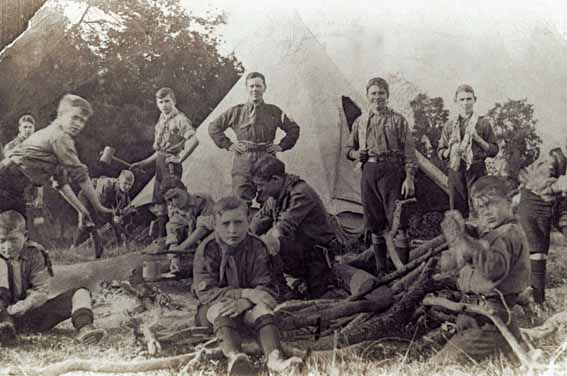 Jack was born in 1898 the first child of baker John Thomas Grant and his wife Catherine. They lived in Coventry Street and eventually Jack joined his father in the bakery trade. Jack is shown here (standing on the right) as a thirteen-year old at camp with the Southam First Scout Troop.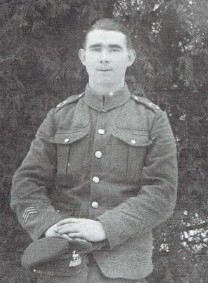 Scouts troops were newly established organisations based on military methods but within a few years Jack was setting up camp for real as a soldier in WW1.
Private Grant served in France with the Royal Warwickshire Regiment and was awarded the British and Victory medals.
After the war Jack returned to Southam and the bakery business. In 1926 he married Evelyn G. Basson daughter of Francis Basson the market gardener. At the time of their marriage both were involved in church activities, both served on the church council  and Jack was superintendent of the Boys Sunday School whilst Evelyn was a Sunday School teacher. Their wedding was an elegant event with a fully choral service followed by a reception for 50 guests at the bride's home. They spent a honeymoon in London.
From 1939, to his death in 1964, Jack was a church warden. He is buried in Southam.