Southam in WW1
Centenary Archive
Honouring those who died and all who served

Private George Hubert Glenn (94235)
 George was the third of five sons of businessman Henry Glenn the white smith and his wife Clara. He was born in 1891 and was one of a large family. This picture from Southam Heritage Collection shows a Glenn family wedding in about 1910. Is it reasonable to speculate that the older sons including George are on the back row and the younger family members were seated on the grass at the front?
Before the war George left home, worked as a collier and in 1915 he was married to Mary Hirons at Walsgrave-on-Sowe, Coventry.  When he enlisted he gave their address as Woodway Terrace, Walsgrave, Coventry.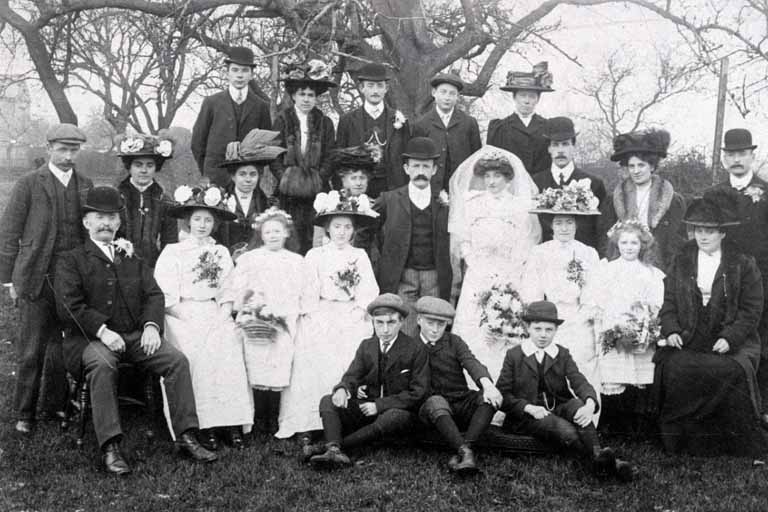 Private Glenn transferred from the army to the Royal Flying Corps in September 1917. His trade was Aircraft Mechanic 3 and he worked as a labourer. RAF records reveal nothing more about him except he was of good character and his religious denomination was 'congregational'.
He was demobbed in April 1919. By 1939 George was doing 'heavy work' at GM Wheels as a machinist whilst Mary was an invalid. George lived to be nearly eighty and on his death, notices appeared in the Coventry and Rugby press calling for anyone who wished to make a claim on his estate, maybe suggesting that by then his wife had predeceased him and there was no immediate family to inherit his assets.