Southam in WW1
Centenary Archive
Honouring those who died and all who served

Albert Flower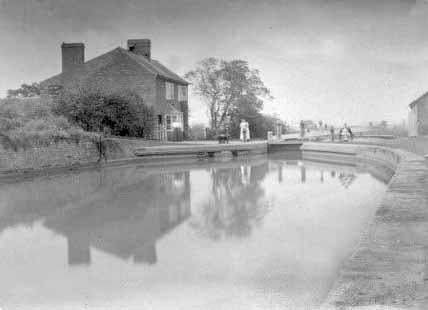 At the outbreak of the war Thomas Flower, the lock-keeper, and his wife Annie lived at the cottage at Bascote Locks on the Grand Union Canal. Ten children had been born there, one dying in infancy. Life at the six-room lock-keepers cottage was very basic, with no electricity or running water. There was no direct access to the property – either you came by horse and cart, left them at the other side of the canal and came across the footbridge, or, you walked across the canal gates! The family were largely self-sufficient for Tom cultivated a large vegetable garden.  Any other provisions were brought in from Southam or Long Itchington.  The children would walk across the fields and along the Bascote Road to go to Long Itchington School.
Albert Flower, born 1883, was their fourth son. In the 1901 census when he was 20 years, he is called a 'journeyman baker' and the bakery trade was something he returned to in the army. By 1911 he was a newsagent 'of his own account' living at a tiny three-roomed property 36 Church Street Nuneaton with his slightly older, spinster sister Mary Ellen. She was his housekeeper.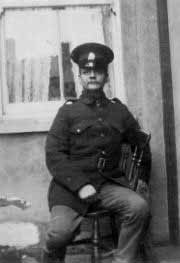 Albert enlisted in December 1915 and served in the 'Buffs', the East Kent Regiment. He left for France in May 1916; his military records mention a cookery school at Etaples and his trade is listed as cook. He suffered some 'mild' gas shell wounds but otherwise came through the war being demobbed in 1919. Military medical records list 'shortness of breath' and 'rheumatism'.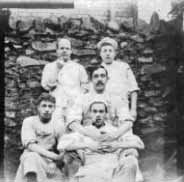 After the war, in 1920 Albert was married in Nuneaton to Daisy Williams, a young woman thirteen years his junior. Their only child Leonard was born in 1921. Quite what happened to his sister Mary Ellen is not known but the couple were still living at 36 Church Street in 1939. Albert died in 1957 at the age of 74 years. [1]
[1] Photograph kindly supplied by Gill Flower and her son Peter.