Southam in WW1
Centenary Archive
Honouring those who died and all who served

Bombadier Henry (Harry) Fennell (88812)
Harry was born in 1874, child of Thomas and Sarah Fennell. He was a time-expired regular who had served in South Africa. He worked as a stone-quarry labourer. He married Harriett Askew in 1903 and they lived for a while in Bishops Itchington before moving back to Southam. They had four children: Thomas, Albert, Frederick and Catherine.
When war broke out, as an ex-serviceman he was immediately called to the colours. Gunner Henry Fennell served with 42nd Brigade RFA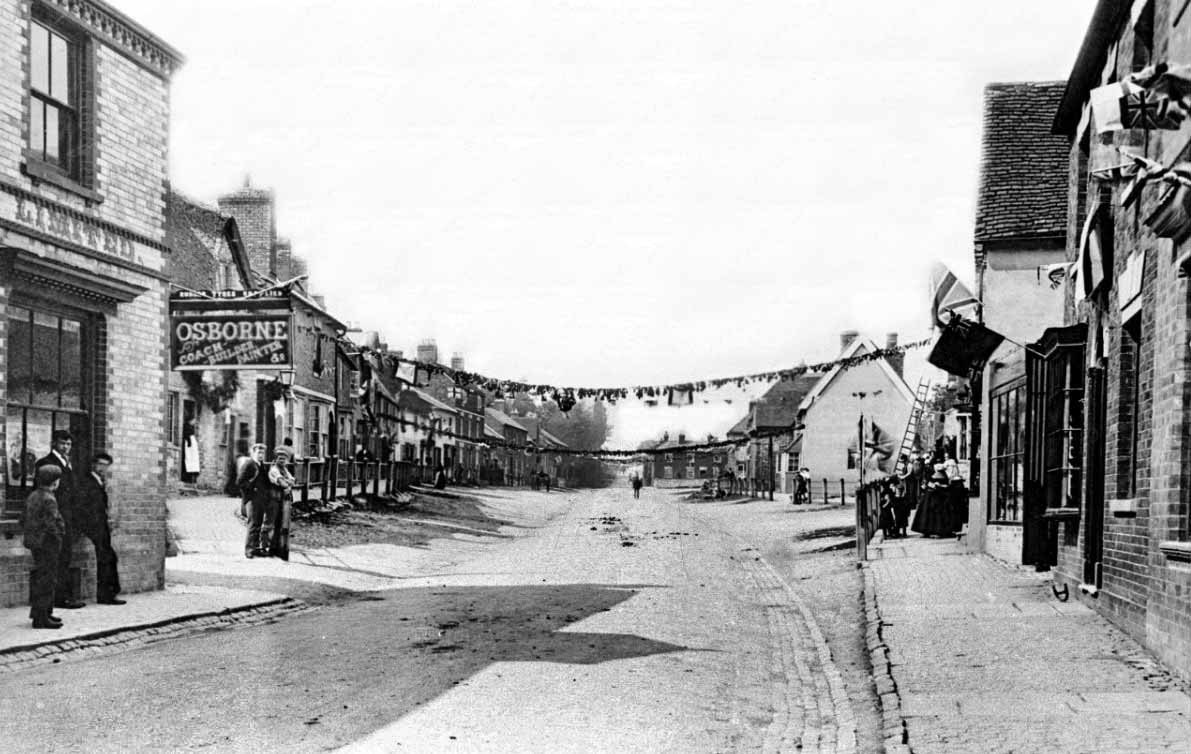 and was promoted to Bombardier in 1916.
Demobilisation came in January 1919. By then he was around forty-four years old. It is hard to imagine the depth of fierce warfare during those years that this seasoned artillery man survived. He was awarded the Mons Star, and Victory and British medals.
After the war he worked again as a labourer and lived in Coventry Street, Southam. He died in Leamington in 1955 and is buried in Southam.
Harry Fell served in South Africa. This photograph shows Coventry Street, Southam where Harry was brought up. The townsfolk have put up flags and bunting reflecting the jingoistic mood of the country as they celebrated the relief of Mafeking.