Southam in WW1
Centenary Archive
Honouring those who died and all who served

William Henry (Will) Eadon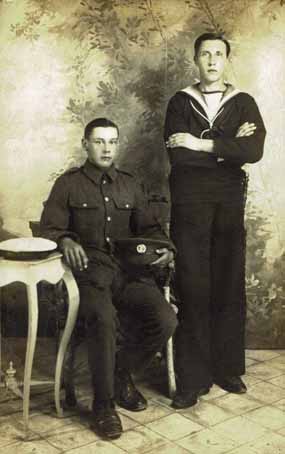 Will Eadon was a great pal of Jack Fessey and they signed up together. Jack went in the Royal Navy and Will joined the Royal Warwickshires.
Will, son of William and Helen Eadon of Top Tomlow was born 19th September 1899. He was only just fifteen-years old when he arrived, early in October 1914, with the Regiment at Codford St Mary Army Camp, on  Salisbury Plain.
He sent his mother a card which gave her no news. It simply said 'From Will'.  How was the young lad coping? Six weeks later another card, showing a view of the vast camp arrived and this time he explained 'our tent is in the middle behind the Simonds sign [in the middle of the picture]'. Perhaps he was settling in!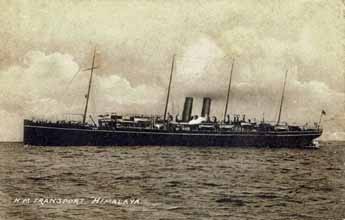 Will was sent back from France when it was discovered that he was not eighteen. As news of the war darkened, his mother must have been relieved to get the card from the Dunkirk Embarkation Camp where he awaited a ship back to England.  He was hoping to be home for Easter.
Will, like his friend Jack served for several years after the war ended. He was in India with the Cameroons, a kilted Scots regiment.
He sailed home in February 1922 on board HMS Himalaya.  Later he married Jack's sister Vera Fessey. They lived at 9 The Poplars, Napton and Will was a metal worker in the construction industry.
Will and Vera's daughter Audrey Haynes remembers how, in the late 1930s, she and her sister, as little girls, had pleated skirts made from her father's regimental tartan kilt.
(Based on conversations with Audrey Haynes of Southam in 2014. Audrey has graciously allowed us to reproduce the photographs below)