Southam in WW1
Centenary Archive
Honouring those who died and all who served

Albert Henry Devenport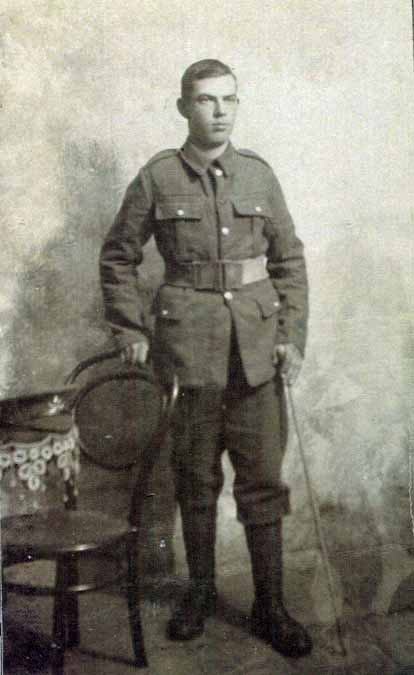 Albert Henry Devenport was born in 1897. Albert served with Royal Warwickshires (21850) and Royal Berkshires (55106).
The Devenport family lived in the last little terraced house in Napton Road, Southam. Alfred senior was born in 1861 and was originally a farm worker but became a quarry man at the Blue Lias works. Louisa his wife, born in 1862, was the daughter of the former school master John Parrott. Christened Louisa Lizzie she married Alfred Devenport when she was twenty five and bore him seven children.
For Alfred and Louisa Devenport, whose four sons went to war, the outcome was desperately bleak. Only one son Alan, their youngest, returned to live a healthy life, to marry and to produce children. When Albert returned from the war, tragically, according to Norman Powell a family member, the former soldier was traumatised and was so ill that eventually he was committed to an asylum. He died in 1936.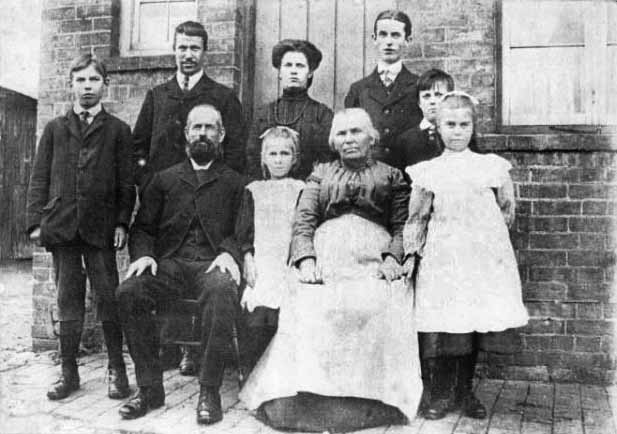 Pictured here are (back row): Alfred William, Annie Louisa and Arthur John,
(standing by their parents): Albert Henry, Alice Mary (centre), and Alan George standing behind Amy Helen.
Seated parents: Alfred and Louisa.