Southam in WW1
Centenary Archive
Honouring those who died and all who served

Charles Norman Cleal (21945/m/379520)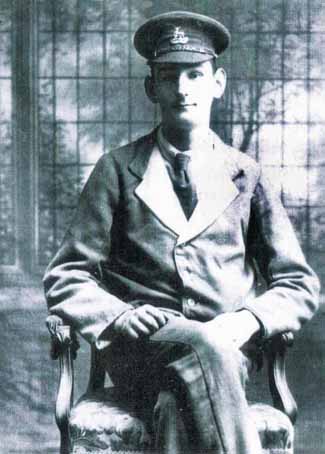 Charles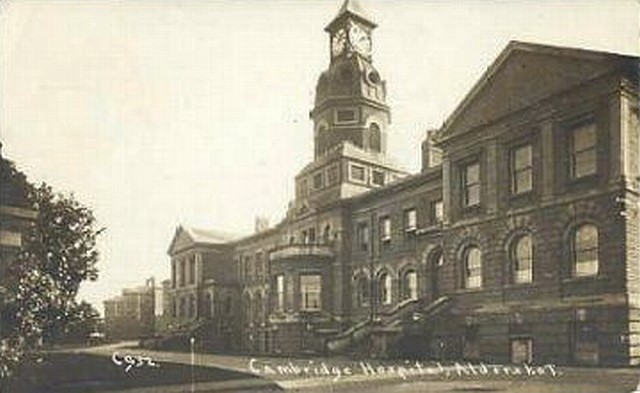 Norman Cleal, usually referred to as Norman, was born in Australia in 1896. He was the eldest son of jobbing gardener Samuel Charles Cleal and his wife Elizabeth.
He joined the Royal Warwickshire Regiment and whilst serving with them he was badly gassed.[1]
Details of Norman's military activities, especially the dates, are not clear although the family have some items which partially date some of his whereabouts. Here is the evidence:
 He was a patient at Cambridge Hospital, Aldershot (see above) from where he sent a postcard (no legible date) to his mother to reassure her he was 'alright' – Salonika is discernible from the writing.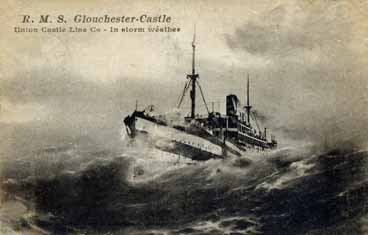 Another postcard showing the hospital ship RMS Gloucester-Castle suggests he may have travelled back on that ship. (The ship was torpedoed on 31st March 1917 so his journey, or maybe just the actual postcard, pre-dates that event).
There is clear evidence from a dedication on a present that he celebrated his 21st birthday on 31st January 1917 at Parkhurst Hospital IOW.
Military paperwork shows he served in the Royal Army Service Corps as a driver from 14 October 1916 to early 1920. (He attended training at Osterley Park). Norman Cleal was awarded a War Pension in 1920 on the grounds of Malaria attributed to war service.
The dates of his career have not been entirely clarified but transference to RASC suggests a post-illness posting. In the portrait above left in hospital 'blue' Norman looks in fragile health. He survived the war later marrying and raising a family and was always affected by his war injuries. Despite his medical condition he found work as a labourer at the cement works but he died in 1937, a relatively young man, of acute influential pneumonia.
Norman Cleal's grandson, Roger Cleal, has supplied photographs and information for this archive.
[1] Information supplied by Roger Cleal. Roger has also supplied copies of postcards and the photograph of Norman in RWR hat and hospital blue uniform.